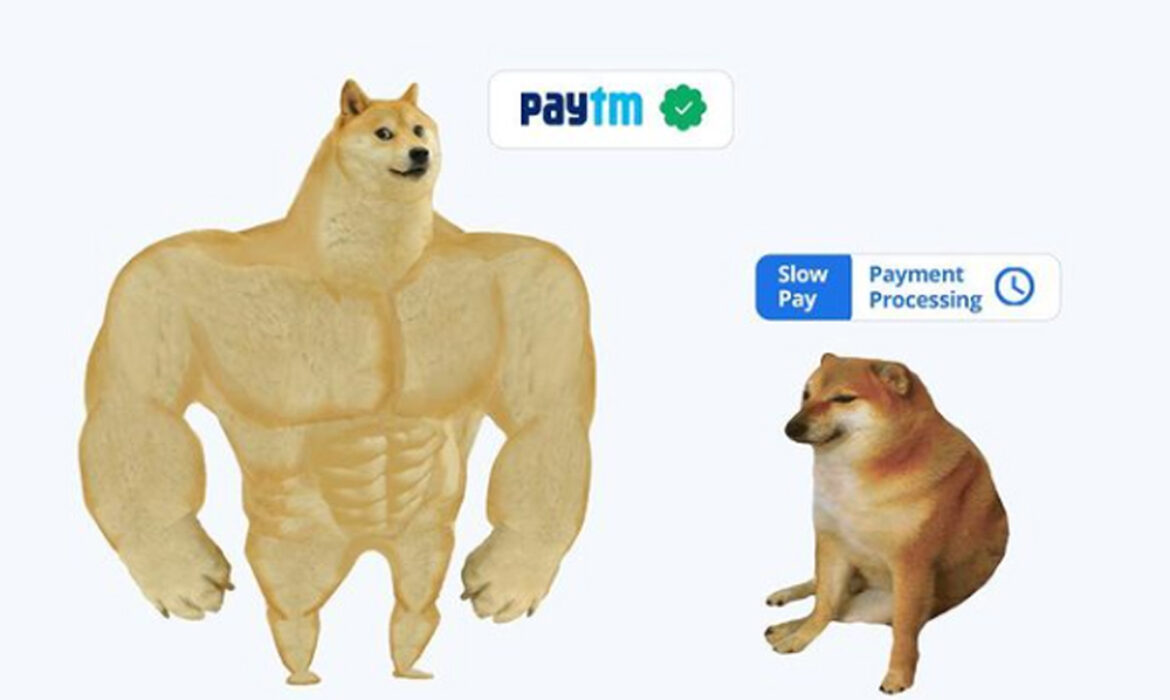 Digital Transactions have become quite popular not just only in India but all around the world. This has happened due to the use of accurate Digital Marketing Strategy of Paytm and other fintech companies. More and more people are trying to opt for cashless transactions nowadays. There are many benefits of digital transactions. Some of them include convenience, accessibility, security, and traceability.
Paytm is among the leading firms in the domain of the digital payments business in India. Paytm mobile application offers online services that allow users to make payments such as phone recharges and bill payments, as well as transfer funds via the Paytm wallet. For these transactions, internet banking, debit and credit cards or UPI can be used by the users of the application.
During the initial phases of the company in 2010, the idea of digital transactions was pretty new for Indian smartphone users. As the government of India started focusing on cashless transactions, Paytm understood the oppurtunity it had in the upcoming future and started Digital Marketing. The Digital Marketing Strategy Of Paytm made people turned to Paytm and the application soon started gaining popularity.
Digital Marketing Strategy Of Paytm
Paytm has used a variety of digital marketing strategies for the promotion of the firm among the masses in India. The marketing tactics implemented by the company mainly includes Newspaper, Visual Advertisements, Social Media, Games, etc.
Some popular online campaigns and services of Paytm which became popular in India include:
Paytm Karo

Credit Cards

Facebook Live Training

The Soldier Mobile Game

Dabbawalas in Mumbai

Civic Awareness Workshop

Contest for MBAs
In this article, we will go through all of the digital marketing strategy of Paytm and it's campaigns that proved to be helpful in the growth of Paytm in India.
The target audience for the firm is anyone who has a smartphone and is willing to execute online transactions for digitalization. The company's target audience mainly includes students, businesses, stores, employees, etc.
Digital Marketing Tools Used By Paytm
One of the biggest digital marketing strategy of Paytm is its great visual advertisement. Their Visual Advertisements via television, social media platforms like Facebook and Youtube helped Paytm in the process of marketing among the masses. Several discount offers during festive seasons are communicated by Paytm to their existing and potential customers with the help of Visual Advertisements.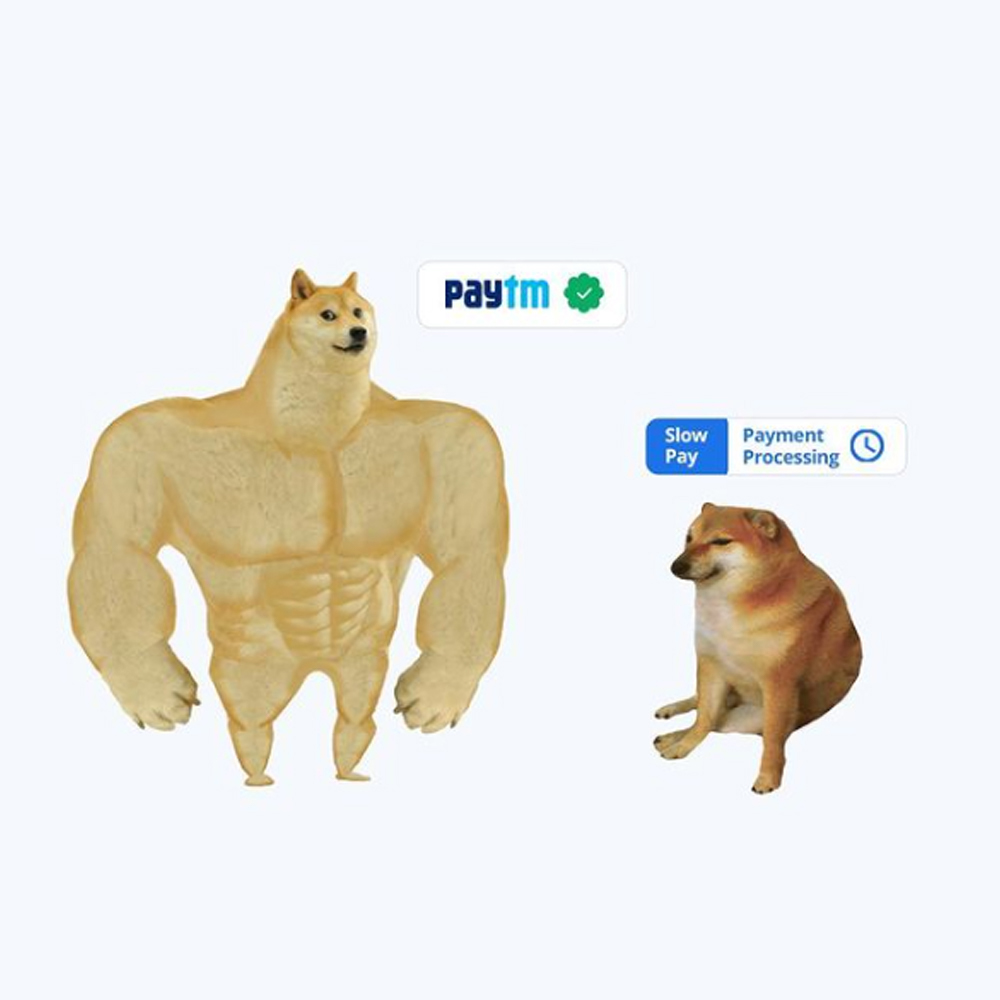 The SEO team of Paytm works amazingly to optimize the search engine results to drive more traffic to use the application. Some of the SEO tactics used by Paytm include the use of short and long-tail keywords, high-quality content, and much more. Online Ad banners to drive more potential clients to use the application is another great tactic that is implemented by Paytm.
Some of the Top ranking keywords used by Paytm are: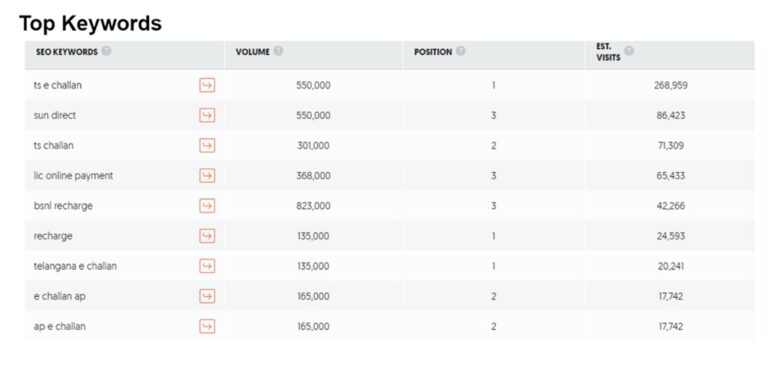 3) Paytm Social Media Marketing Strategy
Paytm communicates the offering of the various programs it offers through social media platforms. The company frequently posts about cashback offers, discounts, contests, schemes, etc through its social media handles. Some of the platforms that are used by Paytm for marketing are:
Facebook:

Paytm has a significant presence on Facebook. The firm hosted a series of training sessions on Facebook under the name of "Paytm Merchant Connect – Training Series" that proved to be a huge success.

Instagram:

The engagement with potential clients is pretty good for the firm on Instagram.
Youtube:

Youtube Marketing has helped the firm in increasing its reach to a lot of people in India.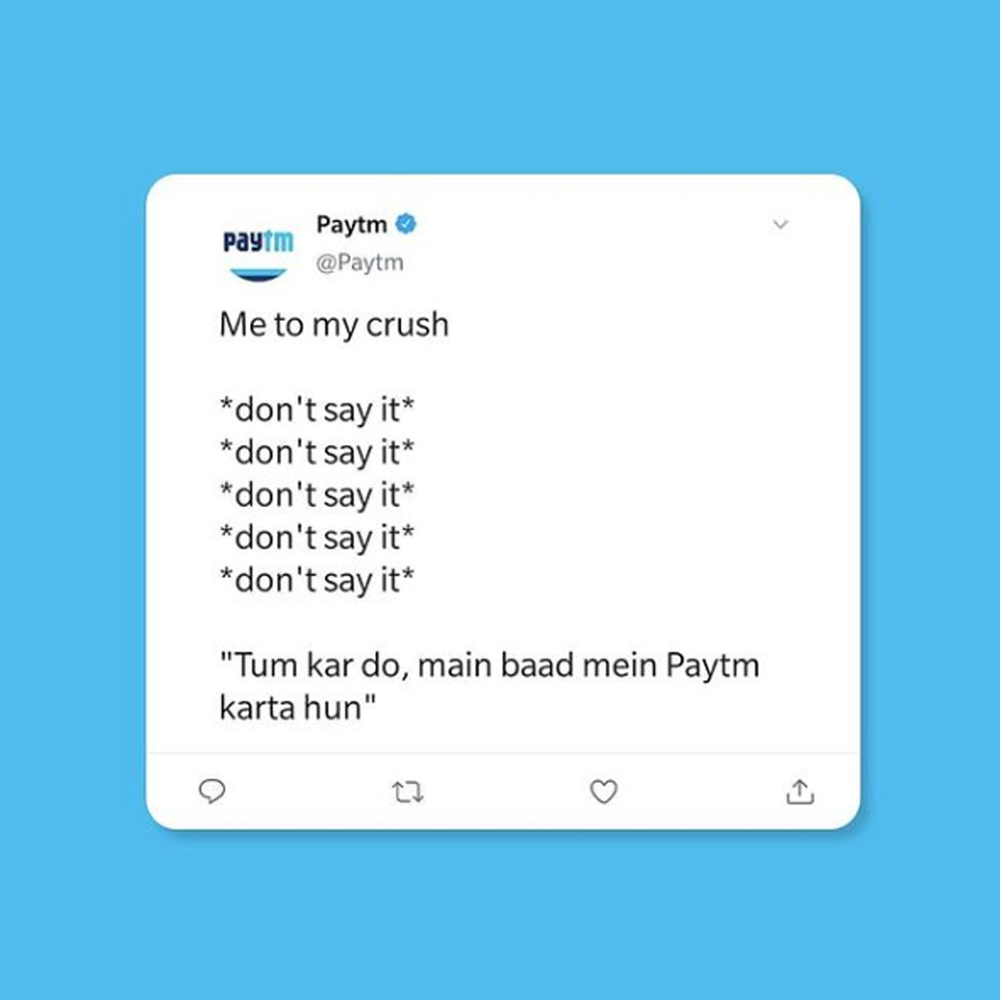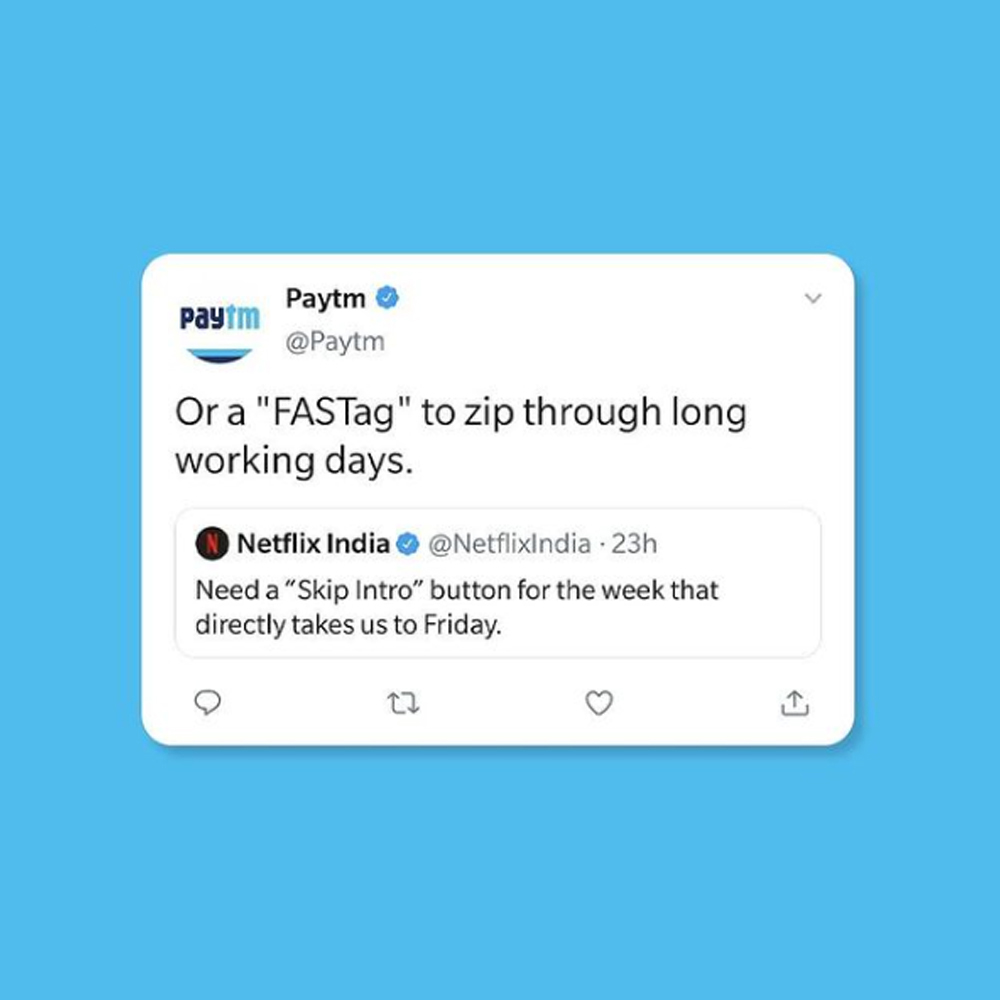 Paytm application has everything required for the execution of an online transaction and much more! The firm was to introduce the QR code payment method in India. This again is a pretty good digital marketing strategy of Paytm being implemented by the company.
Paytm Games:

Paytm has executed various digital marketing campaigns with the help of popular mobile games to promote its offerings among game lovers. The firm has its own mobile game by the name of The Soldier Mobile Game available in the gaming section of the mobile application.

Paytm UPI:

The UPI section available in the mobile application helps the users of the application with UPI Transactions.
Paytm Mall:

Paytm can be used by customers who wish to shop online. It is another E-commerce store popular in India that offers several benefits such as Paytm cashback offers because of its linking with the application.
Services:

Paytm acts as an all-in-one stop for every need of its users. The users can buy gold, mutual funds, stocks, book a train, bus, hotel, or can even pay their bills online. All these services which can be availed via the application of Paytm attract more and more clients for the firm.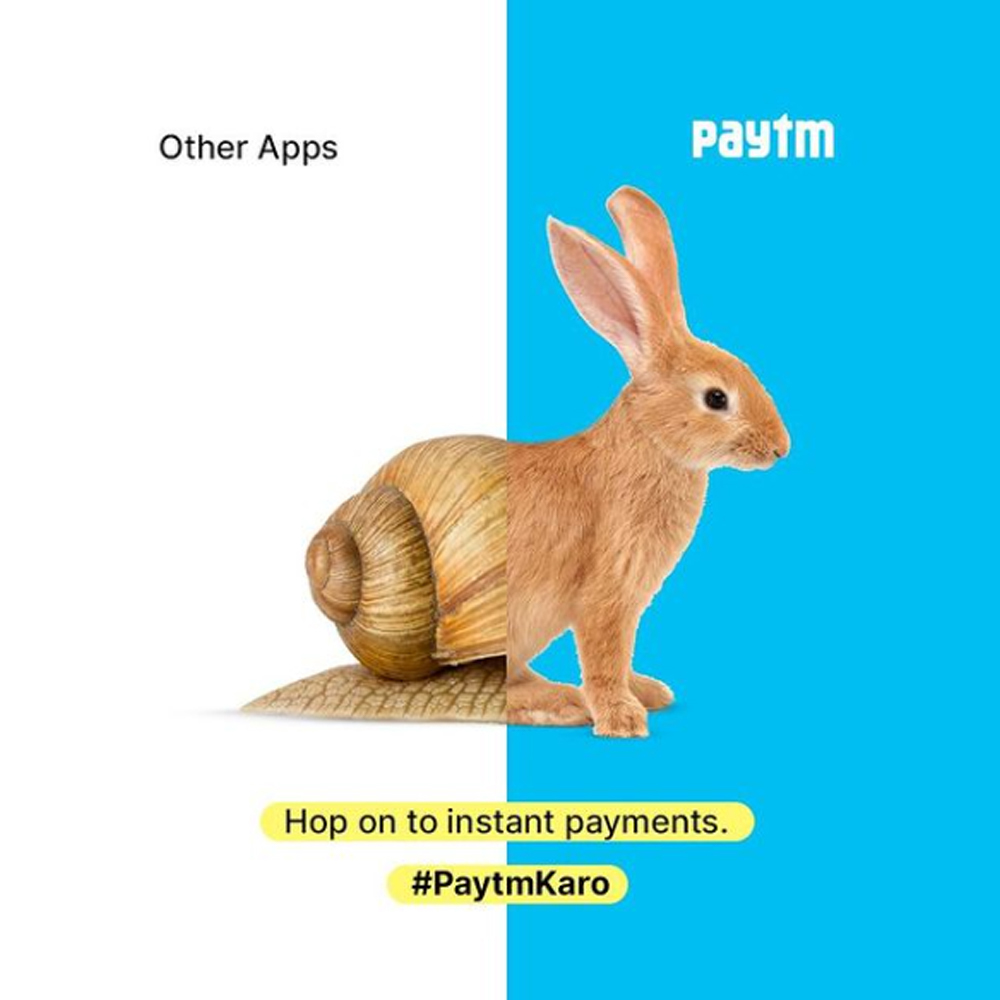 The firm has a well-structured Email marketing strategy that is smoothly executed by the concerned team members. Updates and offers are delivered to the existing customers via Email and mails for promotional purposes are sent to the potential ones.
Paytm focuses a lot on the quality and uniqueness of its E-mail. This is one of the top priority digital marketing strategy of Paytm for increasing their digital presence.
The firm has hosted a series of online contests in the past. The most popular one being the "MBA contest" or the "Gold Quiz". This helps the firm not only for promotional purposes but in increasing engagement. Online contests are a very popular method that is being used by many businesses like Paytm to increase leads and reach in India.
Digital Marketing Goals Achieved
The digital marketing strategy of Paytm is seen as gems in the digital marketing field. Company likes us – Rankofy follow them regularly and learn so much from them. Due to such rigorous analysis only we are also able to give great services to our customers.
Some of the results obtained by Paytm with the help of their marketing strategy are as follows:
Top 3 rankings for more than 200 keywords

Top 5 rankings for around 600 keywords

Top 10 ranking for more than 1200 keywords in Search Engine results

More than 20 million merchants accept Paytm as a mode of payment

Paytm application has more than 100 million downloads on Google Play Store

Over 300 million users actively transact online via Paytm
The traffic that is obtained by the application gets derived from 99.3% organic search results and the rest through emails, advertisements, and referrals.
Paytm has successfully persuaded Indians to not rely on cash in everyday transactions. Instead, people in the country choose to do such transactions via digital modes. Several programmes like Aadat Se Azadi, or Habit Free has accomplished this by emphasising the difficulties people have while interacting with digital payment options.
It has now become one of the major unicorn of India. With their rise, they are focusing more and more on good quality digital marketing strategy.
If you also want to get success like paytm, then hurry up and contact us for a free cosultancy where we will suggest you the best ways you can use to become a role model as Paytm.