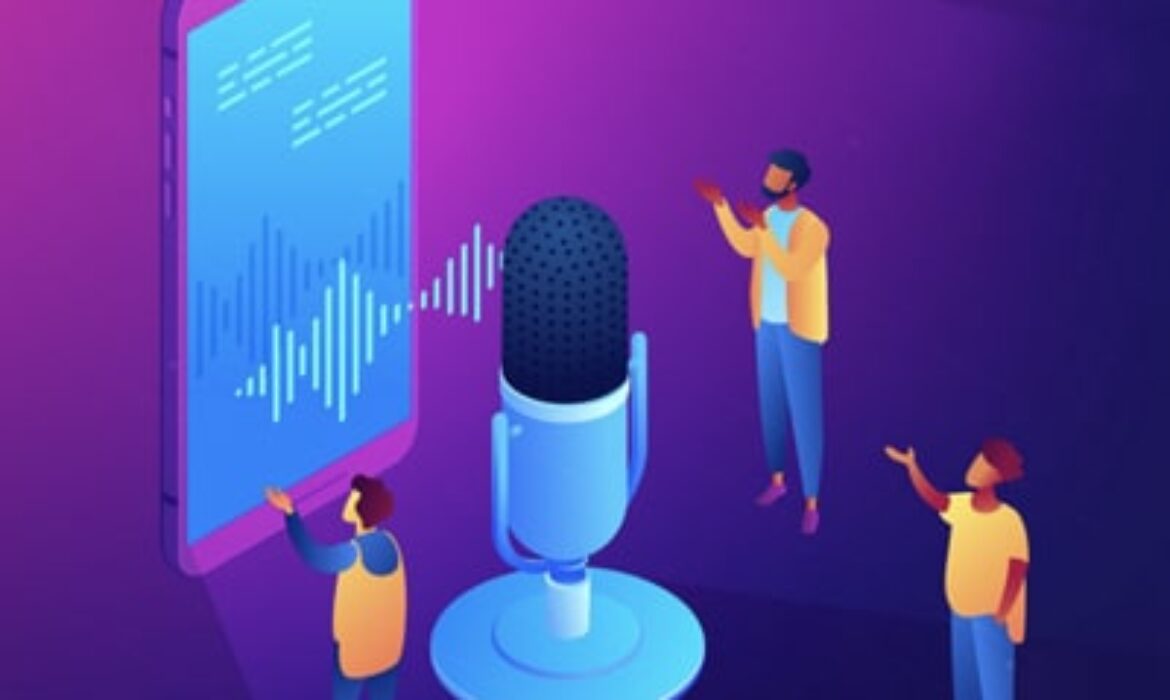 Every year, the digital marketing environment shifts, with some years having more noticeable trends than others.
There's always something new happening that could affect your digital marketing strategy, whether you're a marketer or a small business trying to keep up with the latest trends in search engine optimization (SEO), social media campaigns, email marketing, paid advertising on Facebook and Google AdWords.
Digital marketing becomes extremely advanced with each passing year. Marketers now have to handle expanding social media platforms and new rules, as well as content, automation, and customization, to mention a few, in addition to the basics like SEO, PPC, branding, and UX. Companies and brands must not only plan for the future of digital marketing but also be ready to thrive on it.
We felt it might be useful to take a glance back at something significant that occurred in 2021 before moving forward into 2022.
Google's most recent algorithm update has made SEO more difficult than ever.
The firm published its main web vitals ranking parameters and has been revising them every month since then. This change is important because it gives marketers and company owners direct control over search engine optimization.
With Google's current ranking variables, it's more vital than ever to develop content that matches what your consumers are looking for on search engines and update your website to provide the greatest user experience possible.
Trends in digital marketing for 2022
Let's take a look at some of the most important digital marketing trends for 2022 that will define your approach and help you make educated decisions about how to use technology for a company or personal purposes:
1. The Rise of Artificial Intelligence in Digital Marketing
Many firms currently employ artificial intelligence (AI) in a variety of industries, including retail, finance, healthcare, and more. Artificial intelligence is now being employed as a marketing tool.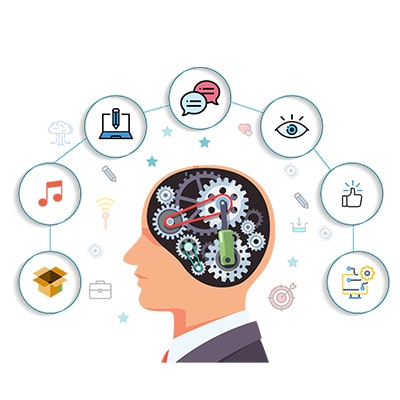 AI can not only automate fundamental chores like website traffic reporting, but it can also propose phrases to improve a company's organic search position or even forecast what customers will buy in the future based on their previous purchases and browsing history.
This implies that if you want to rank higher on search engines like Google by 2022, you'll need to combine AI with SEO and other digital marketing methods. AI is changing the way marketers think about digital marketing, and businesses should consider implementing it as well.
2. Voice Assistants and Chatbots
The popularity of digital assistants such as Google Assistant and Amazon's Alexa is growing by the day. According to industry estimates, the market for speech-based commerce will reach $40 billion by 2022, and consumer purchasing via voice assistants will increase by 18%.
Many organizations are turning to chatbots to assist automate customer care demands and improving efficiency when dealing with consumer enquiries via social media, email marketing, and other online platforms.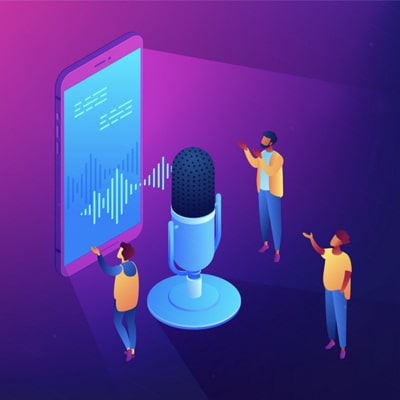 Customers will want to connect with your organization more regularly if you use chatbots to give them a tailored and entertaining experience. Chatbots may respond to consumer inquiries with little to no human intervention on the part of the organization.
Chatbot speech is often driven by artificial intelligence (AI), which gives the chatbot a personality — this makes interacting with firms via chatbots more enjoyable for customers than merely conversing through social media.
3. Moving to a Smartphone Marketing Strategy
Businesses must generate mobile-friendly content that will rank better in search engines as more consumers use smartphones and tablets instead of desktop computers.
Mobile marketing methods may be as basic as adapting the look of your website to fit smaller displays or developing a separate app with your company's information that can be downloaded on mobile phones and tablets.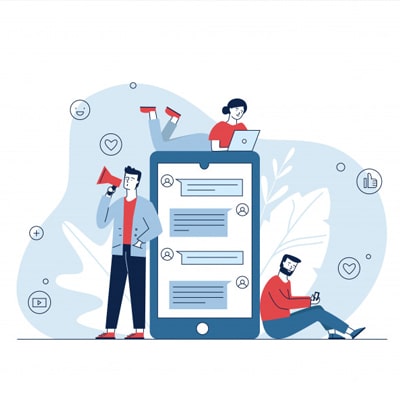 In the year 2022, it will be critical to utilize a responsive design for your website or app so that clients with any device type may simply access the material you provide.
Another alternative is AMP (accelerated mobile pages), which makes material load quicker on smartphones and tablets. In 2022, mobile-first marketing will be the most crucial trend for organizations, so get started today!
4. Connected Digital Experience Through Multichannel Marketing
Today, connecting with clients necessitates the use of many channels of communication. The days of cold-calling and depending solely on websites are past! In addition to organizing webinars/events or attending conferences, multichannel marketing might include having a blog, website, social media, and Whatsapp group presence.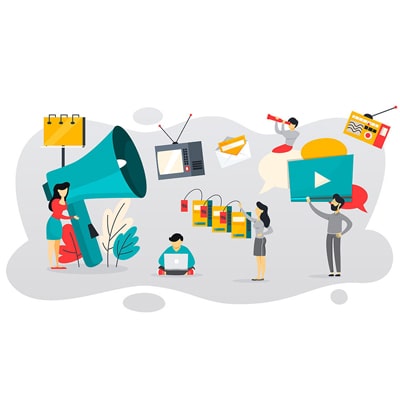 Businesses can't afford to focus just on one channel; they need an integrated strategy that allows them to develop content for each platform while keeping their brand identity. Businesses must build a solid client base in 2022 by utilizing as many marketing and communication channels as feasible!
5. Marketing Automation and Digital Tasks
Marketing automation technologies are getting increasingly prevalent as technology advances. Marketers may use marketing automation to automate repetitive processes in real-time across a range of marketing channels.
Saving time researching and preparing data, managing social media posts by scheduling them in advance, and sending out pre-written email templates to clients who have not viewed your emails in the past few days are all chores that may be automated.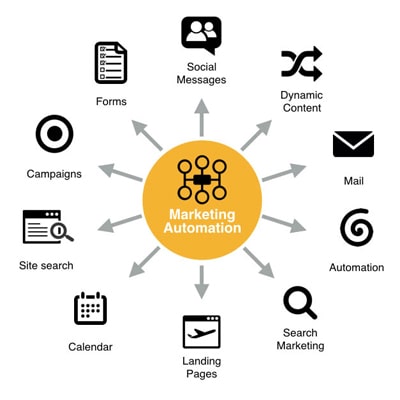 In 2022, organizations will place a greater emphasis on automation since it allows marketers to devote more time to higher-level and strategic responsibilities.
Marketers appreciate emerging trends and being on the forefront of new platforms and applications. However, the truth is that the core tools in digital marketing continue to drive the majority of business growth. Remember to pay attention to the foundations. Often, enhancing your core digital execution will yield a higher return on investment than trying (and being side-tracked) with each new tool.
Conclusion
It's essential to be informed of upcoming trends so you can plan ahead of time and stay ahead of the competition. If you want to be ahead of competition choose us – Rankofy for all your digital marketing services. We are a proud digital guide of more than 20 companies.
The future of marketing, in our opinion, is AI-based. As a result, the sooner a company invests in AI, the more likely it is to succeed! To get such articles consider following our LinkedIn page.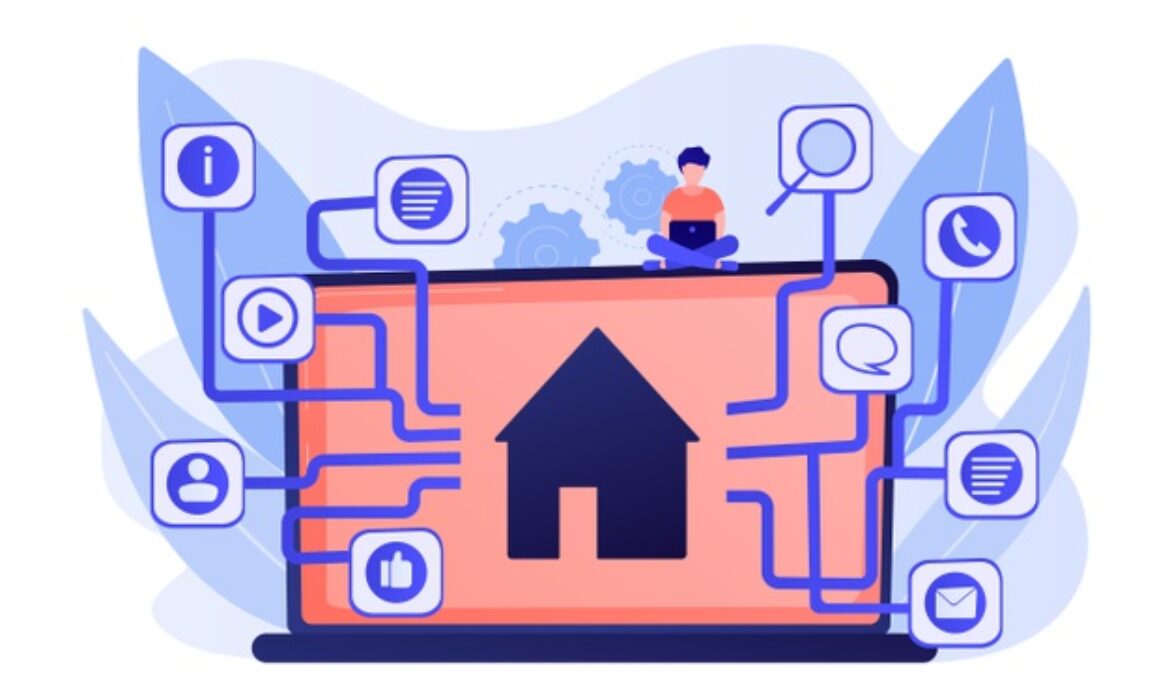 WordPress has recently rolled out one of its most-awaited and major updates. The latest update, also known as WordPress 5.5 is here to empower your arsenal with many major( almost 450 improvement and bug fixes) changes. Let us quickly look into the in-depth details of the major changes that WordPress 5.5 is presenting to us.
No ones like sites with long loading time and this time WordPress has hit the final nail on this problem with the introduction of the Native Lazy Loading feature. The Native lazy Loading feature provides the website to load faster by delaying all the graphics download at one go, but then when will the pictures be loaded? Is there any specific time?
The answer is any picture, video or other graphic will be loaded when the viewer needs it so how do we get this change done on our site? You needn't not to. As said, this is a native feature that's why it will run automatically on your site.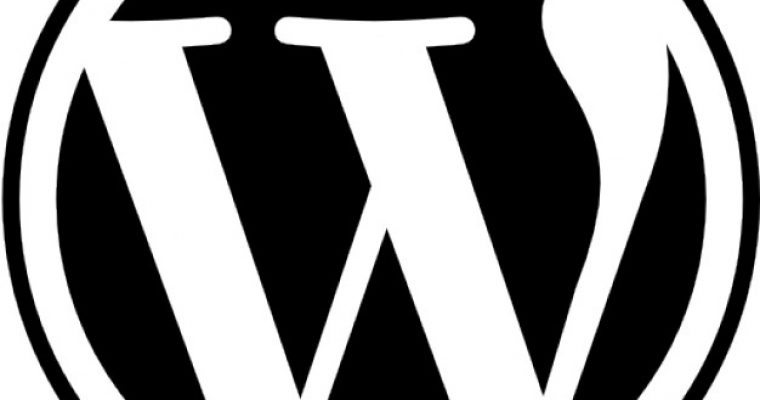 2.AUTO-UPDATE FOR THEMES AND PLUGINS
With keeping the risk of hacking due to un-updated themes and plugins in mind, WordPress has introduced the auto-update features for themes and plugins. This is a very important update by WordPress towards the security of any website made through WordPress. Unupdated themes and plugins are a major reason for the easy hackability of sites by hackers.
This auto-update feature is a major step in helping to create a hack-free website experience for WordPress users but how will you do this? The answer is – WordPress theme and plugin auto-updates are turned off by default. Publishers need to enable it in order to take advantage of this feature. That being said, this is a feature that many publishers will find useful, particularly small business owners that have a generally static site with not too many plugins.
Gone are the days where WordPress users have to use a third-party plugin for generating a sitemap. WordPress is totally ready to introduce its own built-in site maps. Site maps are a map of a website. A website sitemap helps search engines discover new web pages to rank.
A sitemap allows a publisher to tell the search engines where all their web pages are, particularly new web pages.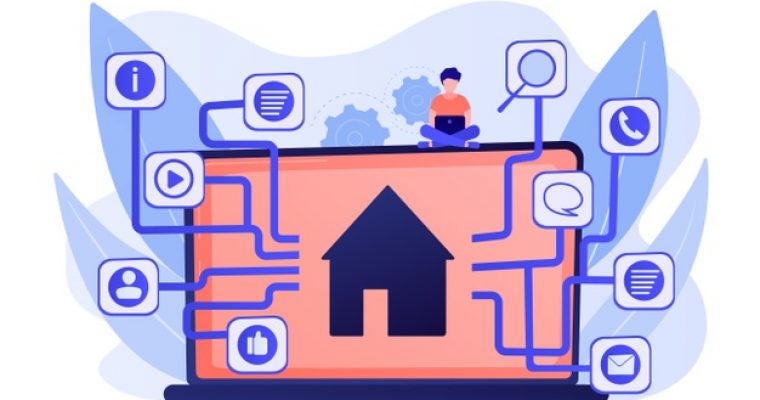 4.SAYING GOODBYE TO OLDER WEB-BROWSERS
No one loves old, lagging and unresponsive search engines. WordPress has decided that it will be saying goodbye to Internet Explorer 6 to 9 with the introduction to WordPress 5.5. With this step WordPress is seeing benefit of this in less code and arguably a leaner and faster-performing website.
5.OUTDATED CSS STYLES REMOVED
WordPress is all set to remove all CSS styling code that is specific for IE 6 – 8 from WordPress 5.5.
This will be a welcoming change for every creator as we all know that real site visitors don't tend to use outdated browsers. Removing that older unused CSS will make the style sheet a little smaller and thus faster to download.
Want To Have A Stunning , Fluid, Resposnive Website?
We all know how important your website is for your company, and not having one is the worst. Check our Rankofy, for getting a smooth, fluid and lag free website for your business.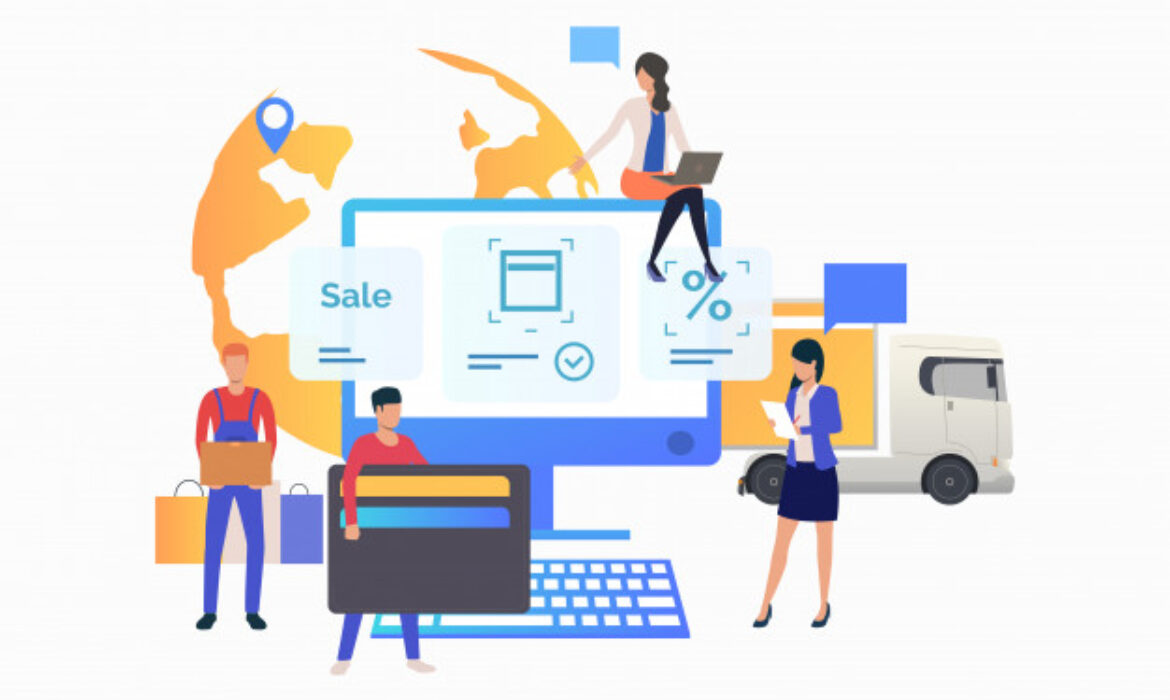 Coronavirus: A Digital Blessing
W
ho would have thought that one microscopic creature will create such panic in the whole world! But it's true. Most Countries are going through strict lockdown due to the Coronavirus Pandemic. The death due to coronavirus is increasing day by day. No one knows when the pandemic will get over.
Experts believe that the best way to curtail the spread of the current Coronavirus outbreak is through social distancing, but what about your business? People can follow Social distancing, but your business can't and should not.
Most businesses have instructed their employees to work from home to prevent the spread of Coronavirus Pandemic. It has created a drastic change in the behavioural pattern of customers. Let us look at changes that we are seeing in the consumer and will last long in them.
1.FALL IN-STORE VISIT, RISE IN ONLINE PURCHASE:
Companies with a Digital Presence and great Digital Marketing Strategies will get the maximum benefit of the Coronavirus Pandemic. The world of business is witnessing a drastic shift of consumers from the In-Store segment to the Digital & Online segment.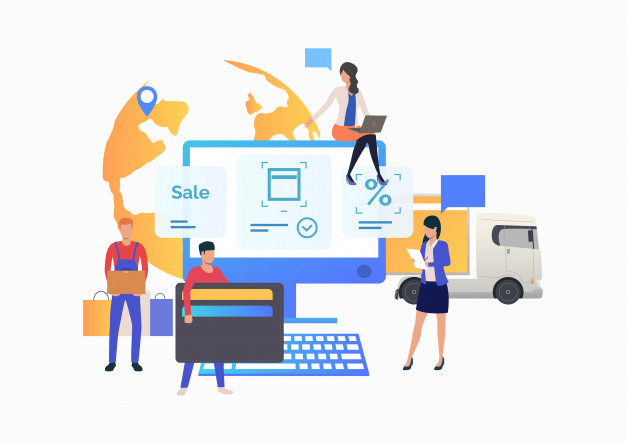 The sale of Non-essential items like luxury items is falling due to unclear situations persisting throughout the world. People are now focusing more on purchasing necessary goods rather than purchasing items of comfort. Industries like Fashion, Furniture, Jewelry, and many more are witnessing a massive drop in demand due to the Coronavirus Pandemic.
3.INCREASE IN MEDIA CONSUMPTION:
It's hard to sit in your house for months. People are trying their best to self-quarantine themselves. The Digital Media Platforms like Social Media is playing a huge role in doing this. Throughout the Coronavirus Pandemic, the Digital Media Industry has seen a boom in Digital Content Consumption since its the only way to refresh yourself in house.
4.INCREASE IN INTERNET TRAFFIC:
The Internet has come a long way from its invention. It has emerged as an essential part of human life and communication network. It is the only source for connecting with the world today. Due to Coronavirus Pandemic, the world is seeing a rise in Internet and Digital activity as it is the only way to be connected and get entertained in today's world.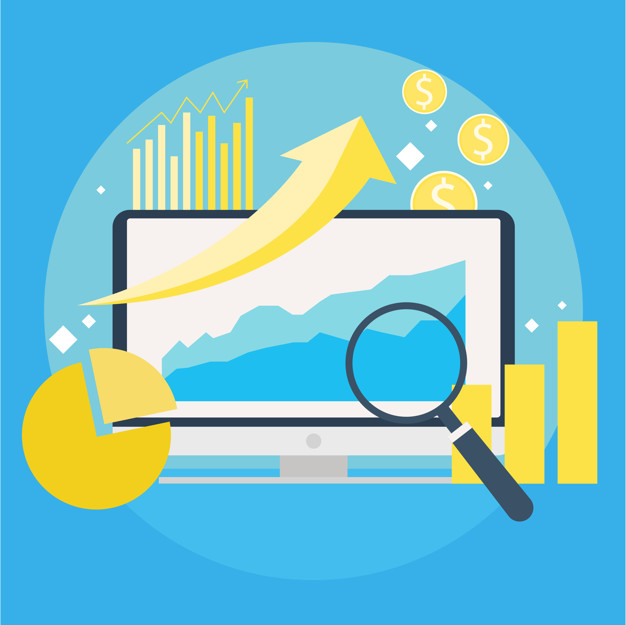 WAYS TO ADJUST YOUR BUSINESS IN CORONA VIRUS PANDEMIC
We at Rankofy know you are worried. Let us help you with some tips and tricks that you can use for fighting this pandemic situation.
1.FIND WAY TO DELIVER VALUE ONLINE:
Neither can you stop the lockdown from being implemented, nor can you open your shop sale. But what you can surely do is find out Digital ways of delivering value to your customer through Digital Marketing.
2.GIVE SPECIAL FOCUS ON DIGITAL MARKETING:
Marketing is your business oxygen, which you should never turn down. It should always be on your priority list.
With the rise of internet traffic, it is natural to see the Internet becoming the hub of Digital Marketing. You can not ignore this potential boost that your Digital Marketing Campaign can achieve. It is the right time for your business to be present online.
3.COMMUNICATE YOUR GOAL THROUGH CONTENT:
Today people are not busy and can listen to you if you provide them with good content. Start creating as much attractive Digital Marketing Content that you can to communicate your goal to your audience in the way which they love.
4.FOCUS MORE ON ESSENTIAL PRODUCTS:
Let face it out. Today, everyone is trying to purchase items that are essential to them. You must also have to change your product line according to your customer needs. Try and focus more on necessary products rather than going for sale and Digital Marketing of inessential things.
But what to do if you are not into producing essential products? The answer is to create a Digital Brand and Digital Goodwill with a strong and best Digital Marketing Company.