In recent years, content marketing has evolved into being an attractive way to connect with customers. For companies of all sizes, content marketing is proven to be a successful approach for attracting prospects, generating leads, and driving conversions. SEO for content marketing in 2022, is an essential component of content marketing. If you want your stuff to be seen by the masses on search engines, SEO optimized content marketing is a must-have aspect of your content strategy for today and the future. Your content will be more likely to be noticed by the right people at the right time in the right locations if it is SEO-optimized.
The versatility of content marketing is one of the most appealing features it has. When it's in the proper hands, your content can be diverse and dynamic, ranging from website content to social media postings to blogs to videos.
According to HubSpot's State of Marketing Report 2021, 82 percent of marketers spend on content marketing, with 60% evaluating its effectiveness via sales.
As a successful digital marketing specialist, it's critical to be aware of the significant content marketing and SEO developments that will emerge in 2022.
Every content marketer understands the significance of ranking first on Google's search engine results page (SERP).
You must modify your content marketing plan to incorporate four critical elements:
Prepare for branded search by researching keywords and incorporating them into your content as needed.

Look into the people you're working with. Also, to get the most out of your content, inquire about marketing outcomes.

Set up keyword and search monitoring to keep track of how well your keywords are doing and to add new ones as they come up.

Add questions in your short and long-form content.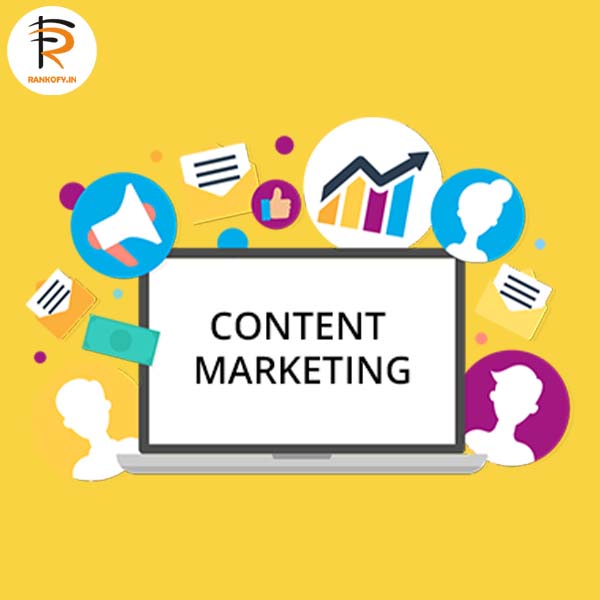 On your phone, Google Discover is a swipeable content bank. It's personalized content generated by an algorithm that analyses your online and app behaviour, as well as your location, to provide a selection of information relevant to your likes and interests depending on what you search for and read.
Of course, this is a gold mine for content marketers since it enables your information to appear in people's mobile feeds without them having to seek it. So, what's the best way to get your content on Google Discover?
Create excellent content –

this may sound self-evident, but Google only wants to show its users the most relevant and high-quality information, so make your content stand out from others by providing user rich experience.

Focus on authority and trustworthiness –

Google values the expertise and will reward authoritative content with high rankings, so adding quotations from experts or showing why you're the authority on the subject will play a big role in the success of your content marketing in 2022 plans.

Optimize your website – having amazing content won't help you if your website is extremely slow or unavailable. Revamp it out by creating a whole new website keeping in mind the advancement on the website front topic with top SEO for content marketing in 2022

techniques that will help you in getting a higher rank.

Consider the descriptions –

Avoid headlines that are too promotional or clickbait, since they will turn off your viewers. This type of headline and description gives a warning signal to your search engine bringing your

SEO for content marketing in 2022

plans to the ground.

Maintain content timely –

Users want information that is relevant and timely, so search for ways to capitalize on current events or trending topics. This technique is also very helpful in the eyes of search engines as it let them know that you are a genuine person who follows your area deeply and want to share his/her ideas on a regular basis.

Include eye-catching and relevant photos in your content –

The newest thing that search engines have added is content discoveries through photos. Most marketer believes that SEO for content marketing in 2022 which highly be focused on visuals, so make sure you're incorporating them in your content.
Visuals, according to Toon, are becoming more crucial to Google. "For Google, image search has become more of a deal. Google Discover is altering the way we use the search engine, and sites with great graphics are beginning to rank higher.
Interactive content has grown in popularity among companies in recent years as it encourages prospects and clients to interact. Calculators, quizzes, polls, maps, infographics, games, and TV series like Black Mirror's Bandersnatch are examples of interactive content.
Interactive material receives double the engagement as static information, according to Demand Gen's State of Interactive Content study, and may be especially beneficial for B2B marketing efforts such as live webinars or virtual events.
There are a variety of methods to employ interactive content along the marketing funnel, and each kind serves a particular function, such as raising brand recognition or generating leads.
2. Artificial Intelligence (AI) Will Play a Larger Role in Content Production
When it comes to creating engaging content material, the human touch is the most crucial thing. In today's material-saturated environment, content marketers take satisfaction in selecting the correct word or phrase or using wit to draw attention. Good copy is an art form, and achieving the proper tone and message to identify brand identity takes time and effort.
However, duplicate creation will become more complex than ever before thanks to Artificial Intelligence (AI). Google has been investing in natural language processing methods to enhance its computers' interpretation of search queries for the last several years. This step by Google will change the whole content world and if you want to be protected from this we would suggest adding creating your own content in your SEO for content marketing in 2022 in your checklist without any delay.
Automation is a more cost-effective choice for many firms. However, the message, sequence, and tone are often incorrect. SEO professionals will benefit from this sort of AI technology since it allows them to automate the creation of copy components such as title tags, meta descriptions, and alt tags in bulk.
3. What Should Content Marketers Include in Answer-Based Content?
When searching for information online, today's customers are looking for answers. The most prevalent sort of term is 'how,' which accounts for the maximum of all Google searches.
Customers are increasingly turning to technologies to ask queries, whether it's typing into a search engine on a laptop or mobile device or utilizing voice search. When it comes to the art of copywriting, this is an exciting development for content marketers.
SEO For Content Marketing In 2022 And Future
As you can see, there are many innovations in SEO for content marketing in 2022 that may help you increase engagement and conversions. The idea is to understand your audience and their problems so you can generate content that is both helpful and genuine.
Customers now want to feel as though businesses are communicating with them on a personal level. They want an immersive experience via interactive content and are seeking answers through question-based searches.
It's now all about developing SEO-friendly content that gets your company discovered on search engines and other important channels like social media. It is also about keeping in mind your goal of providing genuine and helpful content to your target audience. You may not even need to start from scratch: undertake a content audit to discover what content you currently have that is relevant and can be reused or updated.
It's an exciting moment for content, so go out there and start researching, planning, and creating. If you are a busy professional who dedicate his or her maximum time on your work then doing intense research for creating content is a ba choice. For helping you, we at Rankofy offers high-quality SEO friendly content for website, blogs, social media posts, question asnwers writing and many more top content marketing services. Contact us and avail our renowned services backed by experienced professionals now!