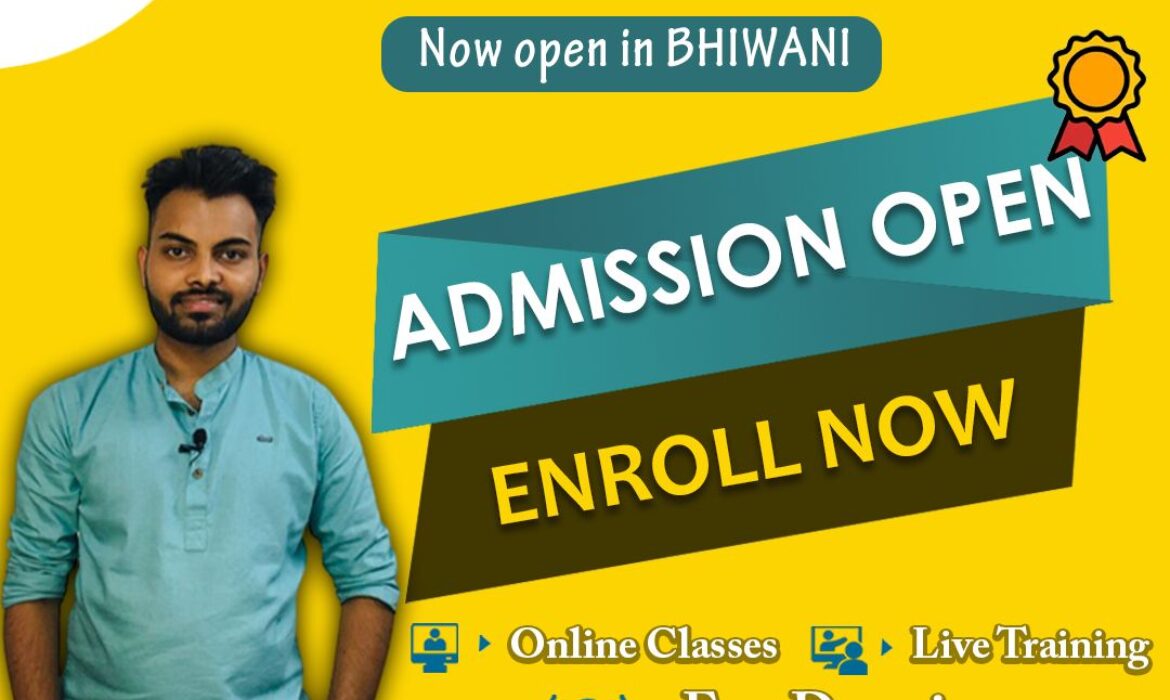 From the early 2000s to 2022, Website Development is at the centre of the IT industry and with the growth of IT, Website Development is going to retain its position as a high growth profession in the coming future.
But if you think some basic HTML and CSS codes will get you a good position in this field then you are absolutely wrong. With time web development has changed a lot. Now is the time for code-less Website building skills which only a few website development courses in Bhiwani teach you. Let us know the top 5 reasons why you should learn web development from an experienced website development course in Bhiwani provider.
Top Sector In IT Industry For Job:
Website Development is known for its vast recruitment in India. Each year lakhs of professionals are placed in this sector. Even with such high demand, there is a vast black hole of skilled Website developers in India. Our Website Development Course in Bhiwani is designed with a perfect combination of Theory and Practical experience that will help you to make yourself get out of this unskilled territory with proper guidance.
Add Weight To Your Existing CV :
Sound knowledge of Website Development and especially the knowledge of software like WordPress, Woo-commerce, and Shopify adds great weight to your CV. Today, most IT companies are searching for professionals who have knowledge of many things related to the field and having a certificate that shows your capability in various subsets of Website Development will be the gamechanger for sure.
Anyone Can Learn Without Problem :
The most amazing thing about learning new generation website building skills that we teach in our Website Development Course In Bhiwani is the minimal or no use of coding that it has. Modern-day website development tools have made it possible for people from any field to learn how to design premium level websites.
Freedom To Work From Anywhere :
The year 2020 has shifted our lifestyle and work culture from an office to a house atmosphere. But this system is not new in the Web Development industry. Most of the premium website development tools which Rankofy's Website Development Course In Bhiwani teach are present on the cloud. That's why most recruiters have no problem providing a work-from-home offer to these web developers.
Website Development is considered one of the highly paid jobs all over the world. According to various news reports throughout the world, the average salary of a website developer throughout the world is around 65,000 US Dollars which is equivalent to approx 50 lakh Indian Rupees. Even if you start in India you can get a job for Rupees 8 Lakhs per annum as a fresher.
Website Development is a field that was there and will be there for the next many decades. This sector is always a place of high growth for professionals if you are keeping yourself updated with the new technologies that come to this field. The latest entry in the web development field is the adaptation of code-less website building tools like WordPress, Shopify etc. All these latest tools are not included in our college syllabus due to a laggy education structure. But as a web development enthusiast, you should always learn about these things from courses like our Website Development course in Bhiwani to make yourself stand out among others. So hurry and enrol now on our Website development course where we not only teach you but make you build a website from scratch. Contact now to avail the extra offer of a FREE DOMAIN during our course.