Shockvertising – Is It Worth Your Time And Money?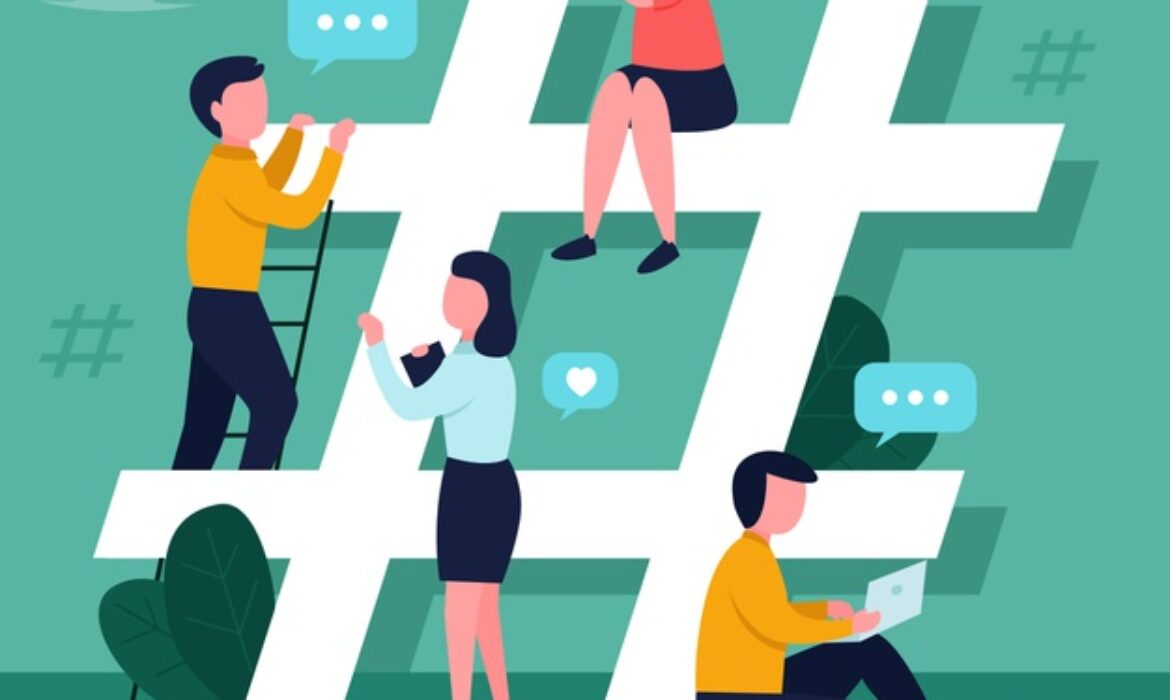 Everyone wants to be an Instagram Influencer, but most are unaware of How To Become An Instagram Influencer. Instagram has witnessed many changes since its launch in 2010, but one thing that was, is, and will be the lifeline of all Instagram has not changed. We are talking about How To Use Instagram Hashtags. Instagram hashtags are a popular choice for Digital Marketers due to their effectiveness. They are still an effective way to get more eyes (and engagement!) on your Instagram posts.
Research shows that a post with at least one Instagram Hashtag averages 12.6% more engagement than posts without a hashtag. So is it worth creating a hashtag strategy for solving the question of How To Become an Instagram Influencer and How To Promote Brands In Instagram? Let us try to find out the solutions to these problems.
WHY INSTAGRAM HASHTAGS ARE IMPORTANT?
#1. PEOPLE CAN NOW FOLLOW #HASHTAGS
Recently Instagram has introduced a game-changing feature known as follow Instagram Hashtags, which lets its user follow any hashtags of their choice. This feature has opened up the path of direct reach to your potential customer. Using and following well-researched hashtags can rapidly increase your profile visits and reach on Instagram.
#2. USING MINIMAL AND TARGETED #HASHTAGS
Using minimal, relevant, targeted Instagram Hashtags on your posts, stories, reels, etc is the best way to get discovered by new audiences on Instagram. This practice can translate into more engagement, followers, and more customers for your business and help you solve the problem of How To Become an Instagram Influencer and How To Promote Brand In Instagram.
#3. HELP IN THE DISCOVERY OF YOUR ACCOUNT
Instagram Hashtags is a charm when used for instant content discovery. It works like a directory for Instagram where people can directly move to the section they prefer the most. Hashtags are a big player in making your Instagram account pop out in front of your audience and help you as an Instagram Influencer.
The right selection of hashtags let you pop up in front of your target audience even if you are not connected. An Instagram account with a well-targeted and updated hashtag will make it visible on the corresponding hashtag page.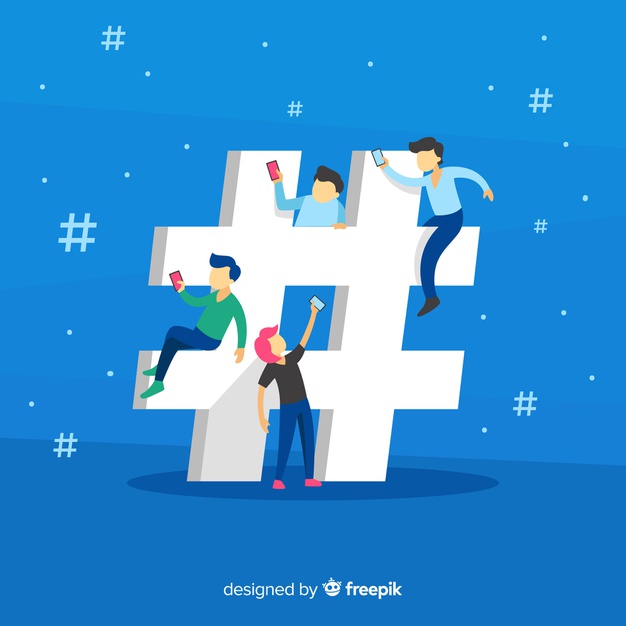 TYPES OF INSTAGRAM HASHTAGS
Creating an Instagram Hashtag strategy for your customer base requires good planning and detailed knowledge. Research is a must in becoming an Instagram Influencer and to Promote a Brand On Instagram. Corresponding audiences is key to developing an effective Instagram Hashtag strategy
Let us now understand the different types of hashtags that you can use for Creating a Brand On Instagram:
A community is a group of people with similar habits and interests. Community hashtags are Instagram Hashtags that connect like-minded users around a specific subject. This type of hashtags targeting is best if your aim is connecting to people of similar interests. They are a great way to interact with others, improve your post searchability, gain followers, and grow your community.
A branded hashtag is unique to your company when using Instagram Hashtags for brand building. Branded Hashtags is the best way to create a brand presence in the mind of your customers. A brand hashtag should be simple like- your brand name, tagline, or anything related to your brand and product. The main difference between a branded hashtag and a community hashtag is the audience reach. Branded Hashtags are more customer-oriented, intending to reach a particular person, but with community-hashtags, the reach is the maximum number of people who follow the community.
Campaign Hashtags are Instagram Hashtags that are used for particular events or campaigns. They are designed mainly for Promoting A Brand On Instagram. A Campaign Hashtag is more event-oriented rather than customer-oriented. You should use them only if you are planning to organize an event. While branded and community hashtags are meant to last long, campaign hashtags are usually shorter-term and run for just a few days, a season, or a year. The main reason for using them is because they are tied to specific campaigns, like new product launches, special events, or partnerships.
HOW TO FIND THE BEST INSTAGRAM HASHTAGS FOR YOUR ACCOUNT
Here are 4 ways to find the best Instagram hashtags for your account:
#1: RESEARCH YOUR AUDIENCE
The main focus while designing content for your post is your customer behaviour. Then why not choose Instagram Hashtags which are most suitable to your audience's behaviour? Throwing random hashtags at the end of your Instagram posts isn't going to grow your audience. Instead, find out hashtags your audiences use and see how you can fit them in your content. Make your Hashtags as customer-centric as you can. Your hashtags should be relevant and contain keywords that your audience is searching.
#2: RESEARCH AND OBSERVE YOUR COMPETITORS
We all know how helpful the competitor analysis is. Your Instagram Marketing can also use this technique for collecting effective hashtags. Always do an Instagram Competitor analysis to find out what your competitors are doing. It is smart to find out what hashtags your competitors are using. By doing so, you can determine which Instagram Hashtags can provide the most engagement.
Analyzing competitor's posts, helps you to figure out your potential customers. You will know what is talking about and which hashtags they are using. And maybe you will discover new hashtags to use in your future posts.
#3: RESEARCH INDUSTRY LEADERS
Influencers have a huge impact on their followers. They have the power to manipulate the thinking process of their followers. One of the best ways to find relevant hashtags is by following Instagram influencers who have a similar target audience as you. Most followers blindly follow what their influence does and it's the same for hashtags also. Keeping an eye on Influencers' accounts related to your field can give you an edge in deciding what hashtags to use.
#4: FIND RELATED HASHTAGS
Surveying and finding out the relevant Instagram Hashtags for your target customers is an easy and effective way to increase your followers. It can rapidly solve and answer you; How To Become an Instagram Influencer and Promote a Brand On Instagram. To do so first type your hashtag into the app's search bar, and then select "tags" from the dropdown menu. You will then be able to see all of the top hashtags closely related to your hashtag. Use this information to chalk out additional ways to reach, monitor, and engage with your community. You can also browse through posts containing a hashtag you are already having success with. Do you see a trend of any other common hashtags that could be included in future posts? If yes, write them down.
6 WAYS TO OPTIMIZE YOUR INSTAGRAM HASHTAGS
Instagram Hashtags really can be an effective way to grow your following and engagement, but the best practices are evolving constantly. A great Instagram hashtag strategy does not just reach more people — it reaches the right people for your business. Here are a few tips for optimizing your Instagram Hashtags to reach your target market and grow your engagement:
TIP #1: CHECK YOUR INSTAGRAM HASHTAG ANALYTICS
Analyzing things can tell you the untold story behind them. Use Instagram Insight for analyzing your previous hashtags. With the Instagram Insight, you can track how many people landed on your profile based on the Instagram Hashtags you used:
Looking at hashtags performance in the past can be a great way to decide what hashtags to use again in the future.
TIP #2: TRY TO GET INTO THE "TOP" RESULTS FOR A HASHTAG
If you have ever searched for a hashtag on Instagram, you have probably noticed the grid "Top Posts" & "Recent Posts" at the top of the results page. The Posts on the Top Post can teach you what type of posts your customer loves the most and who are the most loved Instagram Influencers for your target audience. The top Post tab on Instagram is also a great source of finding out your targeted customer. If used correctly, it can result in a huge network effect that essentially makes your post go viral on Instagram.
TIP #3: INCLUDE YOUR BRANDED HASHTAG IN YOUR INSTAGRAM PROFILE
Recent Instagram updates have added clickable Instagram Hashtags to your Instagram bio. It has made it a lot easier to build an Instagram bio that converts to website visits! All you have to do is include a "#" before any word in your bio and it will automatically become a clickable link that leads visitors to that hashtag.
The greatest thing about this feature is that it had made your bio even more functional. Now you can use hashtags for everything from Promoting Your Brand On the Instagram community to highlighting your branded content and announcing your Instagram campaigns.
TIP #4: POST YOUR HASHTAGS IN THE FIRST COMMENT
Have you ever noticed how minimal Instagram Hashtags big brands use on their Post caption? You may be thinking, why do they do it? The answers lie in their comment section. While adding hashtags in posts is one of the best ways to get engagement and be in front of your target audience. But too many hashtags in captions can look untidy too(or worse, spammy!). Instead, posting your hashtags in the first comment is a great way to make your caption the star of the show, without compromising the engagement you can get with hashtags.
TIP #5: ADD HASHTAGS TO YOUR INSTAGRAM STORIES
Instagram stories have been a tremendous success to date, but did you know you can add hashtags to your Instagram Stories too? Adding Instagram Hashtags in the story is a great way of content promotion. Adding Hashtags can also help you discovered new audiences. It is a great way to Promote A Brand On Instagram for a particular location.
TIP #6: RUN HASHTAG-BASED CAMPAIGNS & PROMOTIONS
Campaign & Promotion is a big thumb-up for making a strong impression on the mind of your audience. People usually love to interact with contests structured around user-generated content. These campaigns are funny, popular, and great for both driving engagement and reaching new audiences. Creating contests where your audience can upload posts and tag your branded hashtag will make it easy to Promote A Brand On Instagram.