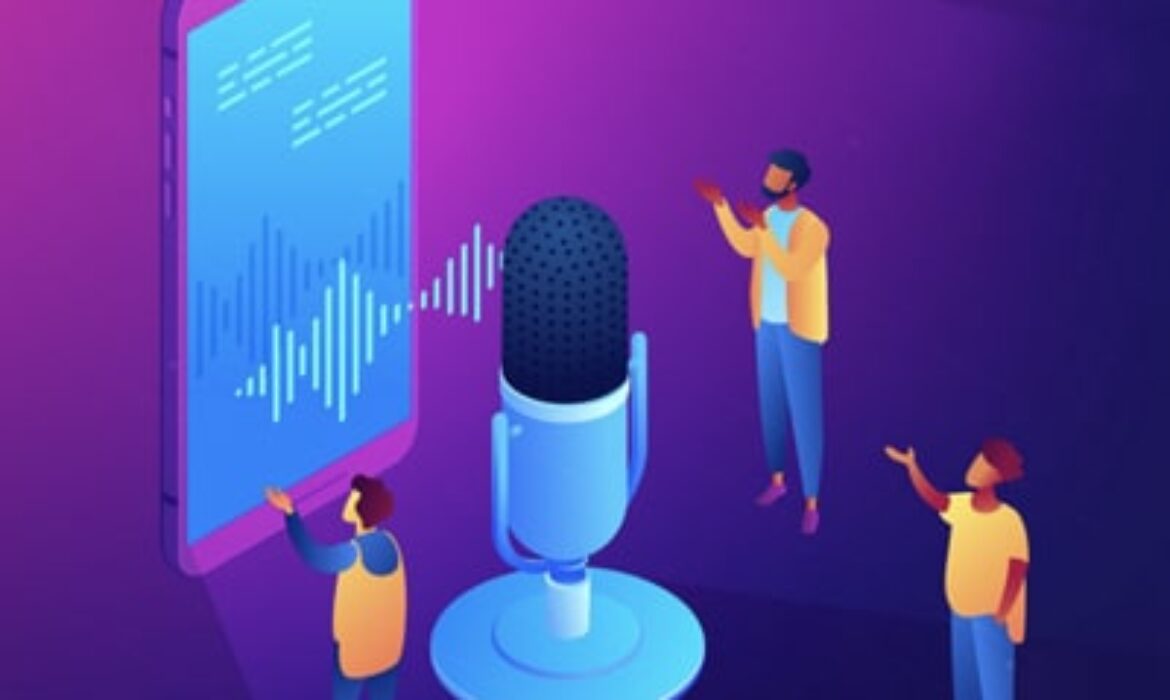 Every year, the digital marketing environment shifts, with some years having more noticeable trends than others.
There's always something new happening that could affect your digital marketing strategy, whether you're a marketer or a small business trying to keep up with the latest trends in search engine optimization (SEO), social media campaigns, email marketing, paid advertising on Facebook and Google AdWords.
Digital marketing becomes extremely advanced with each passing year. Marketers now have to handle expanding social media platforms and new rules, as well as content, automation, and customization, to mention a few, in addition to the basics like SEO, PPC, branding, and UX. Companies and brands must not only plan for the future of digital marketing but also be ready to thrive on it.
We felt it might be useful to take a glance back at something significant that occurred in 2021 before moving forward into 2022.
Google's most recent algorithm update has made SEO more difficult than ever.
The firm published its main web vitals ranking parameters and has been revising them every month since then. This change is important because it gives marketers and company owners direct control over search engine optimization.
With Google's current ranking variables, it's more vital than ever to develop content that matches what your consumers are looking for on search engines and update your website to provide the greatest user experience possible.
Trends in digital marketing for 2022
Let's take a look at some of the most important digital marketing trends for 2022 that will define your approach and help you make educated decisions about how to use technology for a company or personal purposes:
1. The Rise of Artificial Intelligence in Digital Marketing
Many firms currently employ artificial intelligence (AI) in a variety of industries, including retail, finance, healthcare, and more. Artificial intelligence is now being employed as a marketing tool.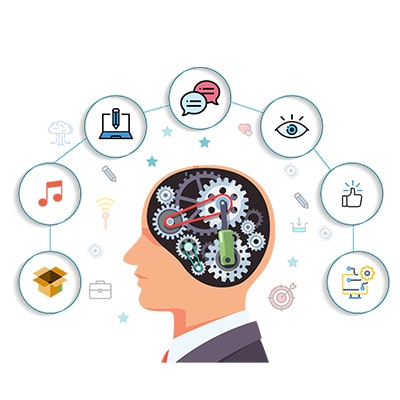 AI can not only automate fundamental chores like website traffic reporting, but it can also propose phrases to improve a company's organic search position or even forecast what customers will buy in the future based on their previous purchases and browsing history.
This implies that if you want to rank higher on search engines like Google by 2022, you'll need to combine AI with SEO and other digital marketing methods. AI is changing the way marketers think about digital marketing, and businesses should consider implementing it as well.
2. Voice Assistants and Chatbots
The popularity of digital assistants such as Google Assistant and Amazon's Alexa is growing by the day. According to industry estimates, the market for speech-based commerce will reach $40 billion by 2022, and consumer purchasing via voice assistants will increase by 18%.
Many organizations are turning to chatbots to assist automate customer care demands and improving efficiency when dealing with consumer enquiries via social media, email marketing, and other online platforms.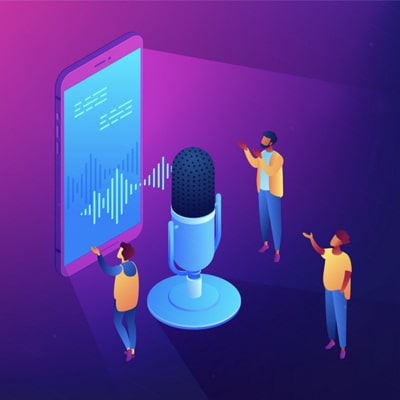 Customers will want to connect with your organization more regularly if you use chatbots to give them a tailored and entertaining experience. Chatbots may respond to consumer inquiries with little to no human intervention on the part of the organization.
Chatbot speech is often driven by artificial intelligence (AI), which gives the chatbot a personality — this makes interacting with firms via chatbots more enjoyable for customers than merely conversing through social media.
3. Moving to a Smartphone Marketing Strategy
Businesses must generate mobile-friendly content that will rank better in search engines as more consumers use smartphones and tablets instead of desktop computers.
Mobile marketing methods may be as basic as adapting the look of your website to fit smaller displays or developing a separate app with your company's information that can be downloaded on mobile phones and tablets.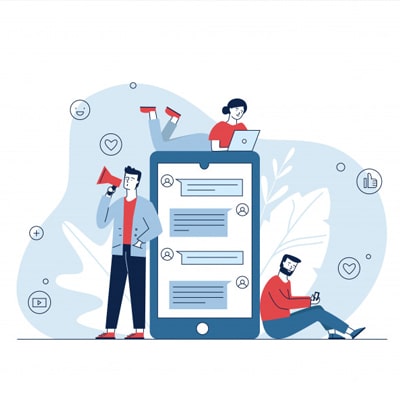 In the year 2022, it will be critical to utilize a responsive design for your website or app so that clients with any device type may simply access the material you provide.
Another alternative is AMP (accelerated mobile pages), which makes material load quicker on smartphones and tablets. In 2022, mobile-first marketing will be the most crucial trend for organizations, so get started today!
4. Connected Digital Experience Through Multichannel Marketing
Today, connecting with clients necessitates the use of many channels of communication. The days of cold-calling and depending solely on websites are past! In addition to organizing webinars/events or attending conferences, multichannel marketing might include having a blog, website, social media, and Whatsapp group presence.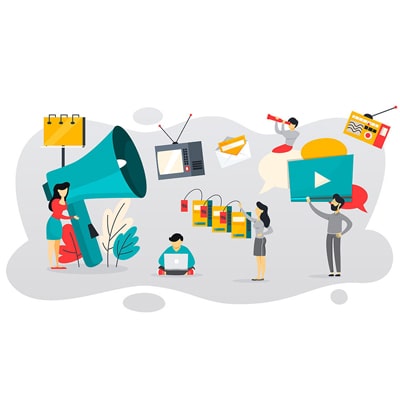 Businesses can't afford to focus just on one channel; they need an integrated strategy that allows them to develop content for each platform while keeping their brand identity. Businesses must build a solid client base in 2022 by utilizing as many marketing and communication channels as feasible!
5. Marketing Automation and Digital Tasks
Marketing automation technologies are getting increasingly prevalent as technology advances. Marketers may use marketing automation to automate repetitive processes in real-time across a range of marketing channels.
Saving time researching and preparing data, managing social media posts by scheduling them in advance, and sending out pre-written email templates to clients who have not viewed your emails in the past few days are all chores that may be automated.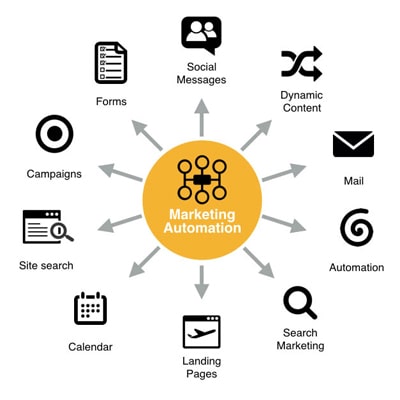 In 2022, organizations will place a greater emphasis on automation since it allows marketers to devote more time to higher-level and strategic responsibilities.
Marketers appreciate emerging trends and being on the forefront of new platforms and applications. However, the truth is that the core tools in digital marketing continue to drive the majority of business growth. Remember to pay attention to the foundations. Often, enhancing your core digital execution will yield a higher return on investment than trying (and being side-tracked) with each new tool.
Conclusion
It's essential to be informed of upcoming trends so you can plan ahead of time and stay ahead of the competition. If you want to be ahead of competition choose us – Rankofy for all your digital marketing services. We are a proud digital guide of more than 20 companies.
The future of marketing, in our opinion, is AI-based. As a result, the sooner a company invests in AI, the more likely it is to succeed! To get such articles consider following our LinkedIn page.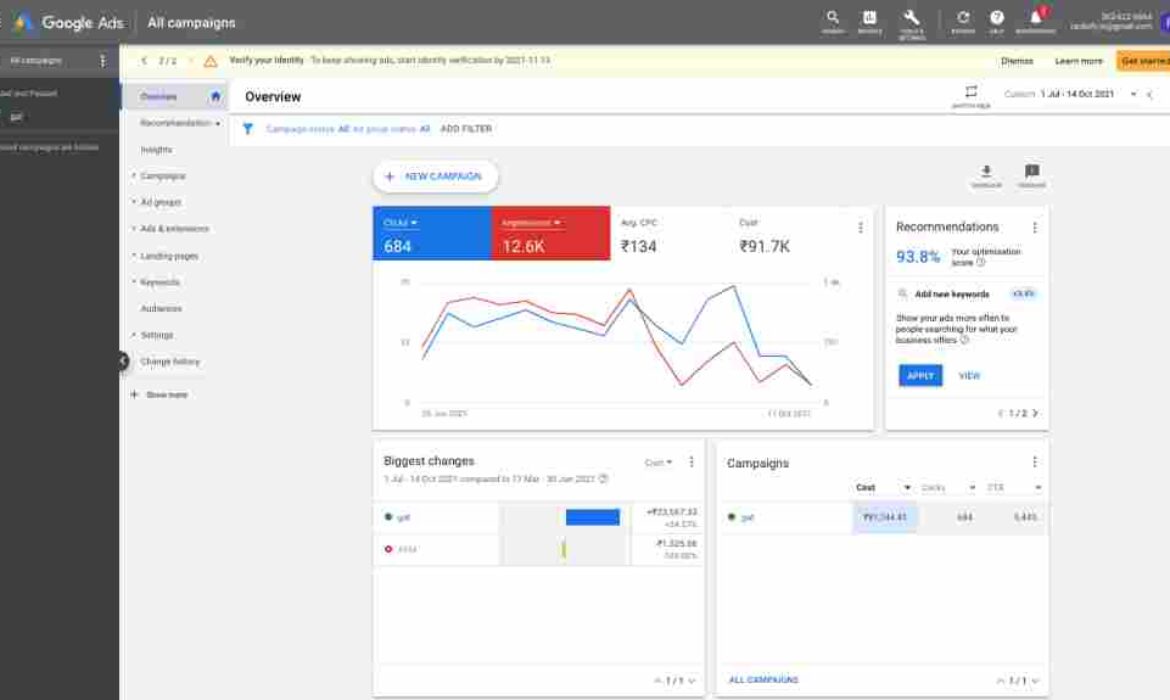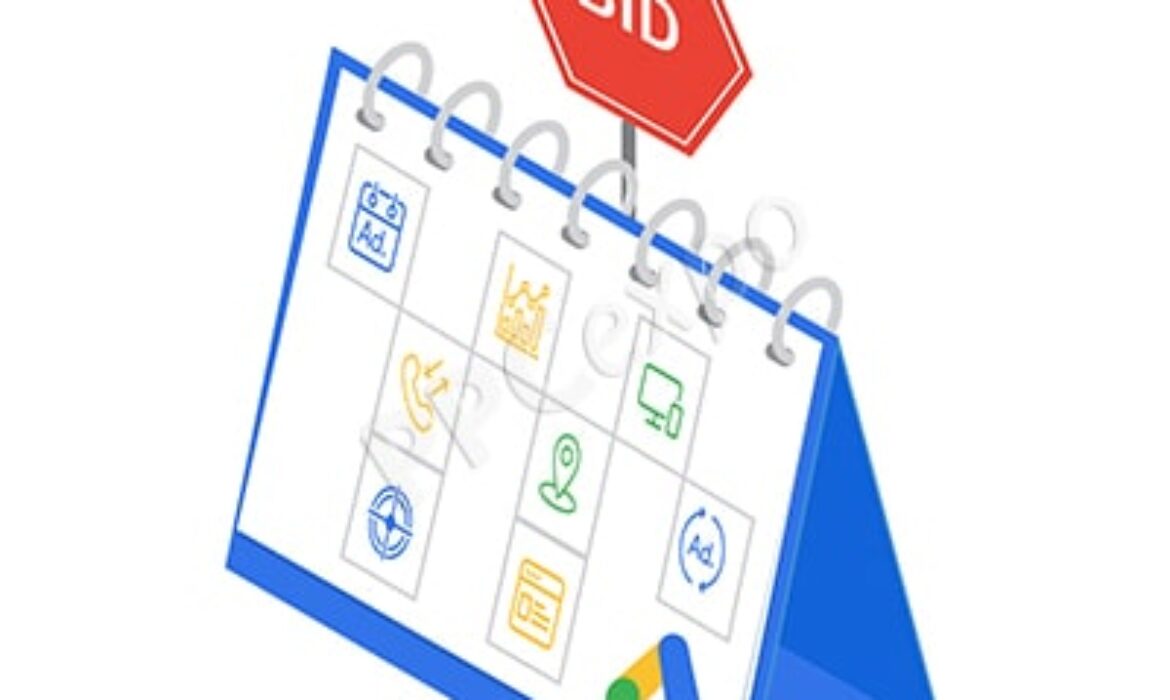 When it comes to optimizing a PPC campaign, there's a lot to think about. Managing pay per click advertisements in Chandigarh may be exhausting for marketers. It's based on data, and data comes in rapidly once a new campaign is launched. However, having too much data might lead to another problem: not knowing what to look at to make judgments – or at least what to look at initially.
Before you begin optimizing your campaigns, you should have a firm grasp of what your primary aim from paid digital advertising is. Otherwise, you'll be striving to optimize everything, which might backfire and destroy all of your hard work!
Let's take a look at 10 techniques to make a paid search campaign more effective.
1. Channel & Campaign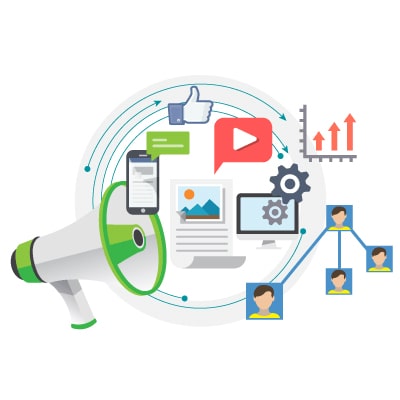 It's important to determine which channel is doing best for your core KPI (key performance indicator), as well as what could be playing a supporting role, whether you're advertising across numerous channels or campaigns.
For example, paid search will always display a greater conversion rate than YouTube, but it doesn't rule out the possibility that YouTube played a part in the transaction that paid search is receiving credit for. Take the time to figure out which channels and campaigns are the most effective, and then budget appropriately for your PPC campaign.
2. Budget & Impression Share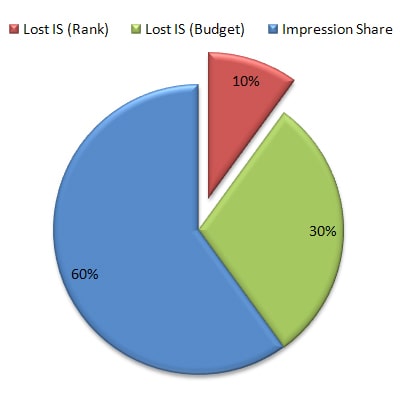 Your budget and search impression share are two more factors to consider. This is especially important when bidding on your own branded phrases.
Examine your impression share for regions where your brand's keywords are being searched for frequently, as well as any phrases that consistently generate leads for you. Reexamine how you have your money allocated if you are getting behind on sharing because of a constrained budget.
3. Location Bid Adjustments
Location performance is very important — and sometimes underestimated. Some sites just do not function as well as others. You can make your campaigns more efficient by analyzing and making improvements to your top aim on a regular basis. If you're doing a national campaign, keep an eye on how much funding the major cities consume against how effectively they convert. Campaign > Locations > User location report or Geographic report gives you access to reports that reflect your performance.
4. Search Query Analysis & Negative Keywords
Looking at what customers are looking for to be matched with your keywords not only provides light on how paid search match type logic works, but it also helps you identify questions or portions of searches you don't want to appear for (as they are less relevant or not relevant at all).
This is where negative keywords come into play, and they're essential for avoiding squandered funds.
5. Keyword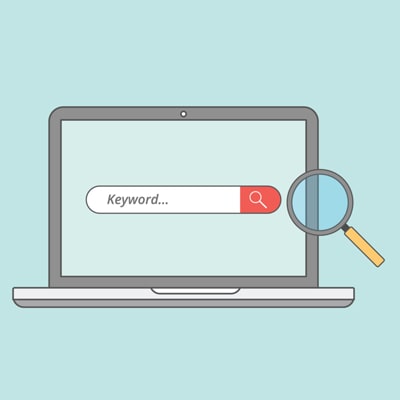 Although keyword bid modifications have previously been stated, another component of keyword performance to consider is performance versus the target.
Are there any keywords that simply aren't performing despite evaluating search queries, adjusting bids, testing landing pages, and experimenting with various match types?
If this is the case, these keywords should probably be eliminated from your campaign.
6. Landing Pages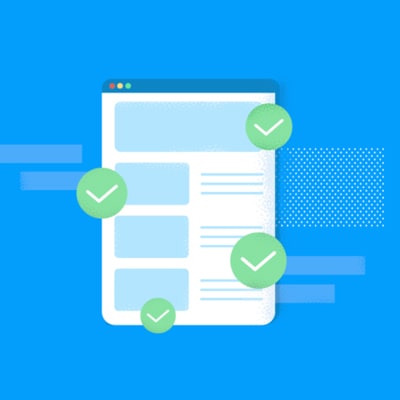 Because landing pages aren't part of the Ads account directly, they're typically disregarded when it comes to performance. However, they're critical for success.
Why do these go unnoticed?
For one thing, landing pages are more difficult to change than other aspects.
Brands are sometimes hesitant or unable to spend on landing pages, however landing pages are the most effective at converting users. Users are attracted to your website by keywords and advertisements. Landing pages are the final step in the sales process.
7. Ad Copy
Another part of the pay per click advertisements that should be evaluated and optimized is ad copy.
Which advertisements have the most click-throughs?
Which has the cheapest conversion rate?
To make testing easier, Google has built new ad kinds like RSAs and capabilities like Experiment, so take advantage of them!
8. Device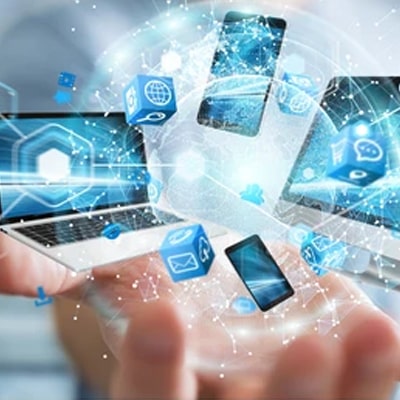 The performance of the device is another thing to consider.
Is it possible that your sites and landing pages are also mobile-friendly?
What is the performance of your campaigns on mobile, PC, and tablet?
Is there a device that has to be tweaked or perhaps removed from a campaign?
These are all some questions that you should answer before proceeding with a PPC Campaign in Chandigarh.
9. Audiences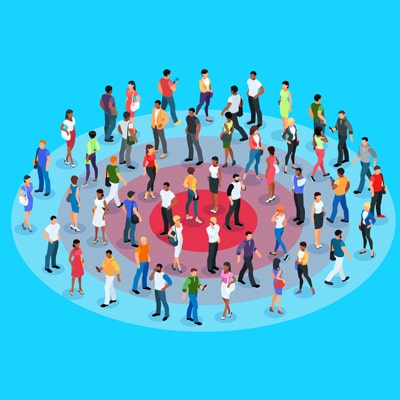 Examine how your remarketing lists are doing in search and make any necessary changes. Or, if you're advertising based on demographics, how does one demographic (e.g., age range) compare to others?
At the Observation level, you may add as many audiences as you want and see how they compare to your baseline users. Then, based on relative performance, alter the bids for your PPC campaigns.
10. Experiment with new ideas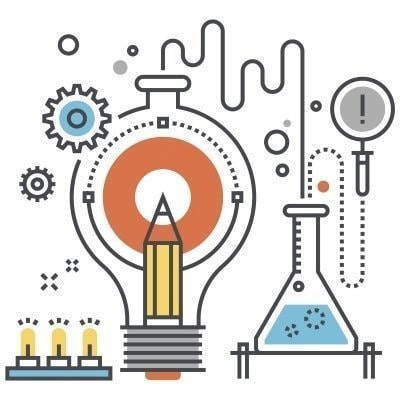 The Experiments feature of Google Ads is a frequently ignored but valuable tool. Experiments can assist you if you want to make some improvements but are concerned that they will have a negative impact on your findings.
You may use this tool to duplicate a configuration, alter the parts you wish to test, and then run it alongside the original. You can tell Google what proportion of advertised paid searches to send it, giving you control over how much traffic the test affects.