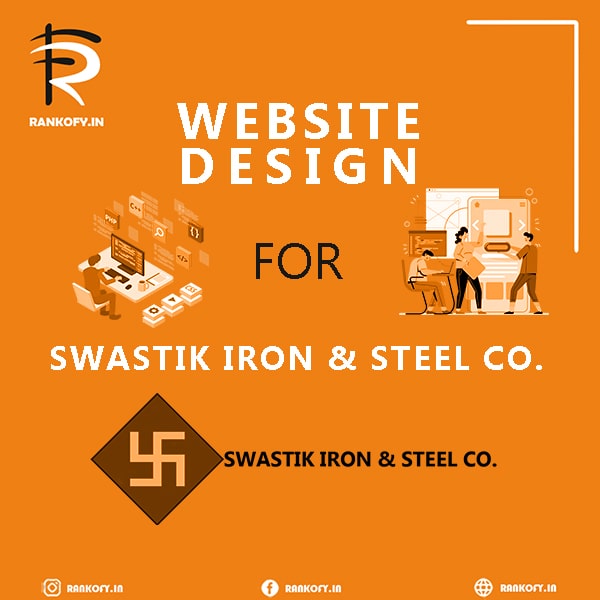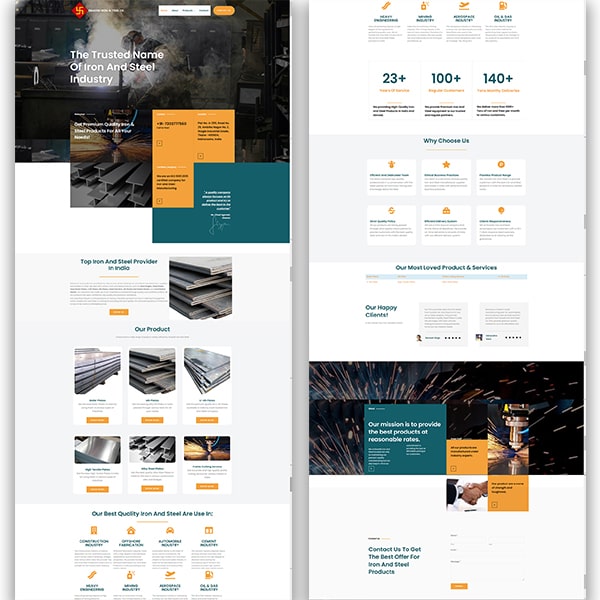 Swastik Iron And Steel Co. was founded in the year 1998 to manufacture, supply, and trade the highest quality iron and steel products in India. Swastik Iron and Steel is a well-known company for manufacturing high-quality iron and steel products. They have offices all over India, with their headquarters in Thane, Maharashtra, India. They are India's biggest producers of iron and steel products. They are a forerunner in the service and products industry, aiming to provide the best to their customers at a reasonable price. All of their items have been tested and certified to meet the highest quality and premium standards in various industries.
Project Name
Website Design & Development
Client
Swastik Iron And Steel Co.
Our Role
Website Development Service
We have created a special SEO focused website for our client keeping in mind their requirements.
Our client's website is being highly optimized to make it the least heavy possible with proper optimizing techniques.
We have provided our customer with SEO optimized and researched Title and Meta-description .
Choosing From The Best For You
Quality And Smoothness Is Our Next Name.
Rankofy- A Trustworthy Name in the Industry For Our Client.
Swastik Iron and Steel required a website with a unique and modern design and efficient functionality as one of the most dependable Iron and Steel products manufacturers all across India. They desired to show themselves professionally in front of customers. We at Rankofy established contact with them and began identifying and evaluating their issues.
We came up with the ideas and a strategy for Website Development for their firm after going over our client's challenges and expectations. After receiving approval from their side, our team began working on the Website Development project full-time to help our client build their business efficiently to see real-time results quickly.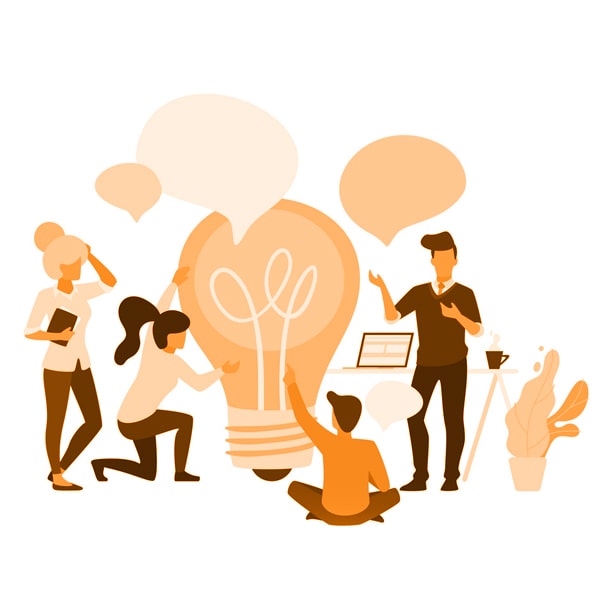 Website Designing
With our graphics team, we concentrated on establishing a flawless website design during the first phase of the project. Before finishing a design, we always sought feedback and confirmation from our clients.
Content Development
We continued our work on the project by evaluating our customer's top three content rivals to give the best-optimized material to our client following their industry requirements.
Website Development
Our team members then worked on a variety of tasks, including image designs, developing blogs, and linking the website's primary and sub-pages.
Keyword Optimization:
Following the completion of our website creation process, we began optimizing all relevant areas of the website, including title optimization, meta-description, long tail, and short tail keyword optimization.
Client's Feedback
We optimized the website regularly as directed by our clients till they were satisfied with the appearance of their website.
Since the number of internet searches for Iron and Steel Products manufacturers is increasing, websites for businesses, like Swastik Iron and Steel, are becoming the ideal alternative for attracting clients.
Every business must have a website to make its presence known on the internet. The real estate industry, health-care industry, transportation industry, education industry, and other
SEO Optimization should be a must for all users who have a high margin service. If you also want to achieve such remarkable results for your Business, Contact Rankofy.