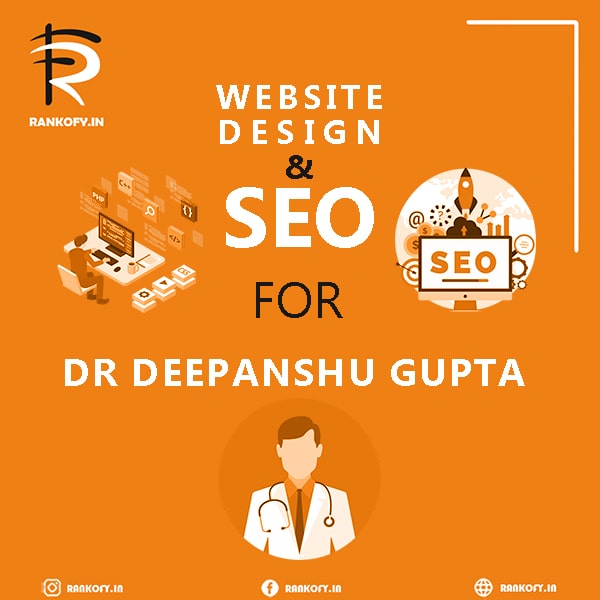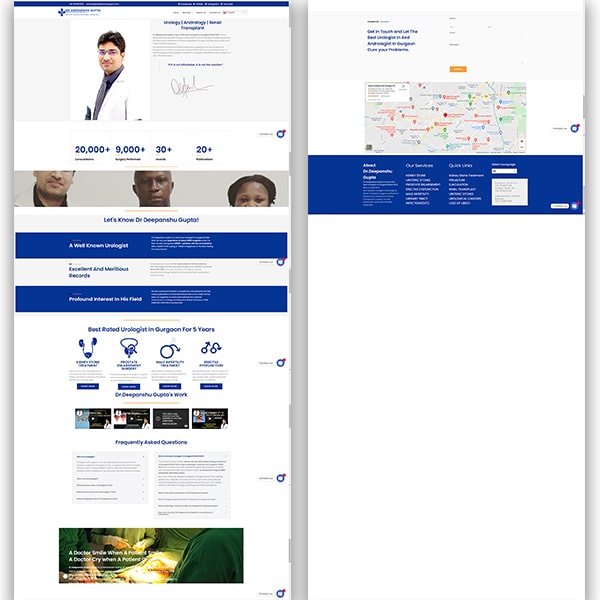 Dr Deepanshu Gupta is the top urologist in the Gurgaon/Delhi NCR area. He is a devoted and well-known Urologist, Andrologist, and Renal Transplant surgeon who specializes in kidney stone treatment, prostate enlargement surgery, erectile dysfunction, and male infertility.
In the previous ten years, he had performed roughly 8000 endoscopic operations. Dr Deepanshu is a renowned urologist in the Delhi NCR area of Gurgaon. He is particularly specialized in providing advanced Urological therapy to the general public in Gurgaon, Delhi/NCR, at a low cost.
Project Name
Website Design & Development
Client
Dr Deepanshu Gupta (Urologist & Andrologist)
Our Role
Website Development Service
Our team had provided a clean and user friendly design to Dr Deepnashu as required and use in healthcare industry.
Our developed website are smooth and is low in size which makes it perfect for ranking up against competitors.
We have provided an international touch to our client's website by adding language converters in it.
Choosing From The Best For You
Quality And Smoothness Is Our Next Name.
Rankofy- A Trustworthy Name in the Industry For Our Client.
Dr Deepanshu wanted a website with a modern style and efficient functions being one of the top urologists in the Delhi/NCR region of India. He desired to present his healthcare clinic professionally in front of his existing and potential patients. We at Rankofy established contact with his clinic and began identifying and analyzing the issues that they were facing.
After discussing our client's issues and goals, we came up with the idea for Website Development for their clinic. Following our client's order, our team began working full-time on the Website Development project for Dr Deepanshu to assist him in growing his online presence.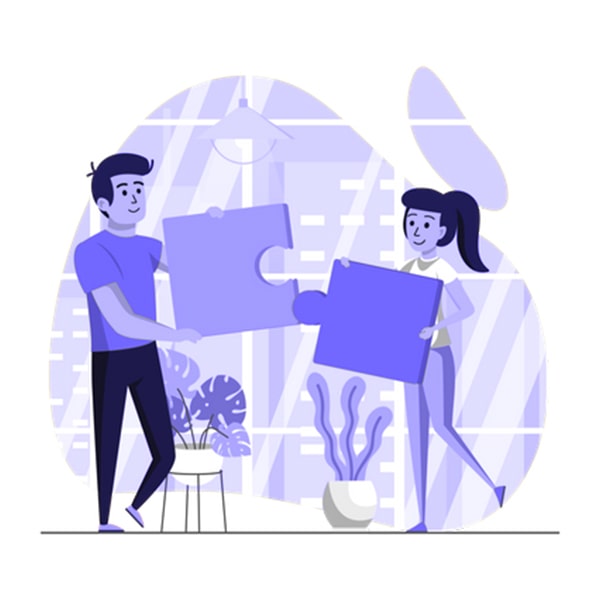 Website Designing
During the first phase of the project, we focused our graphics team on developing a perfect website design for the Website of Dr Deepanshu. We constantly sought comments and confirmation from our clients before completing and implementing our designs.
Content & Website Development
We proceeded by evaluating our customer's topmost content competitors to provide the client with the best-optimized content which suited the Healthcare industry's requirements.
Keyword Optimization:
We continued improving all essential aspects of the website after we finalized the website design process, covering title optimization, meta-description, long tail, and short tail keyword optimization.
Client's Feedback
To guarantee that our clients' websites have the best possible appearance, we perform regular website improvements as specified by them.
People expect to find doctors and healthcare clinics online. Patients nowadays observe that everyone, including doctors, is connected to the internet. As a medical practitioner, having a website up and running, can be used as a communication hub for all of the other marketing efforts, such as social media, content marketing, research articles, and so on.
Information can be shared with the target audience of a medical practitioner regularly through websites. Another benefit of having a website for a medical practice is the ability to communicate with all of your present and potential patients.
Website should be a must for all professionals who have a high degree of interation like doctors, lawyers, Charter Accountants, etc. If you also want to design a remarkable website for your Business, Contact Rankofy.