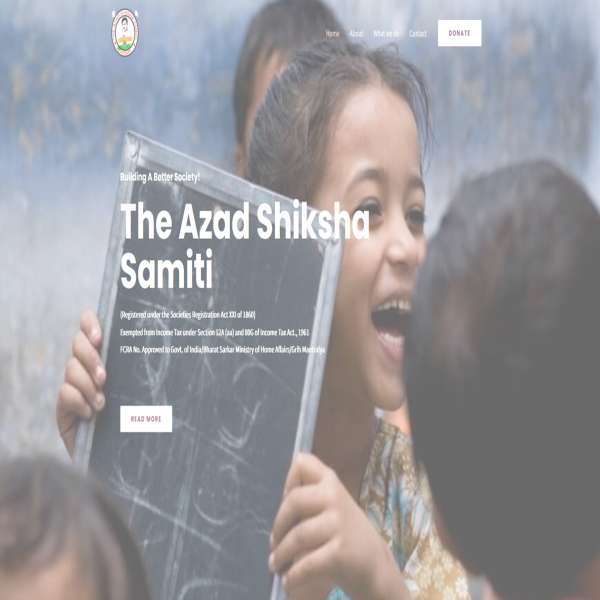 The Azad Shiksha Samiti, based in Bhiwani, Haryana, is a non-profit charitable organization. They offer a variety of services to uplift the public, eradicate various evils, and educate people on a variety of issues that would help them live a better life. With a wide range of services, Azad Shiksha Samiti aims to meet the needs of individuals from all walks of life. The Azad Shiksha Samiti has a mission to make society a healthy place for all without distinguishing any individual.
Project Name
Website Design
Client
The Azad Shiksha Samiti
Our Role
Website + Content Developer
Crispy and sharp design is the USP of this website. Our graphics team had designed it in a mesmerising way.
The website is developed to be quick. We have optimized it to the fullest for speed up.
Choosing From The Best For You
Quality And Smoothness Is Our Next Name.
Rankofy- A Trustworthy Name in the Industry For Our Client.
Azad Shiksha Samiti required a website with a modern style and efficient functionality that created awareness regarding their work for the society being one of the reliable non-profit organizations in Haryana. Azad Shiksha Samiti desired to present themselves sensibly in front of people. We at Rankofy established contact with them and began identifying and analyzing their concerns.
We came up with the idea of Website Development for their organization after going through their challenges and expectations. After receiving approval from Azad Shiksha Samiti our team started working on the Website Development project full-time to help our client build their organization an online presence.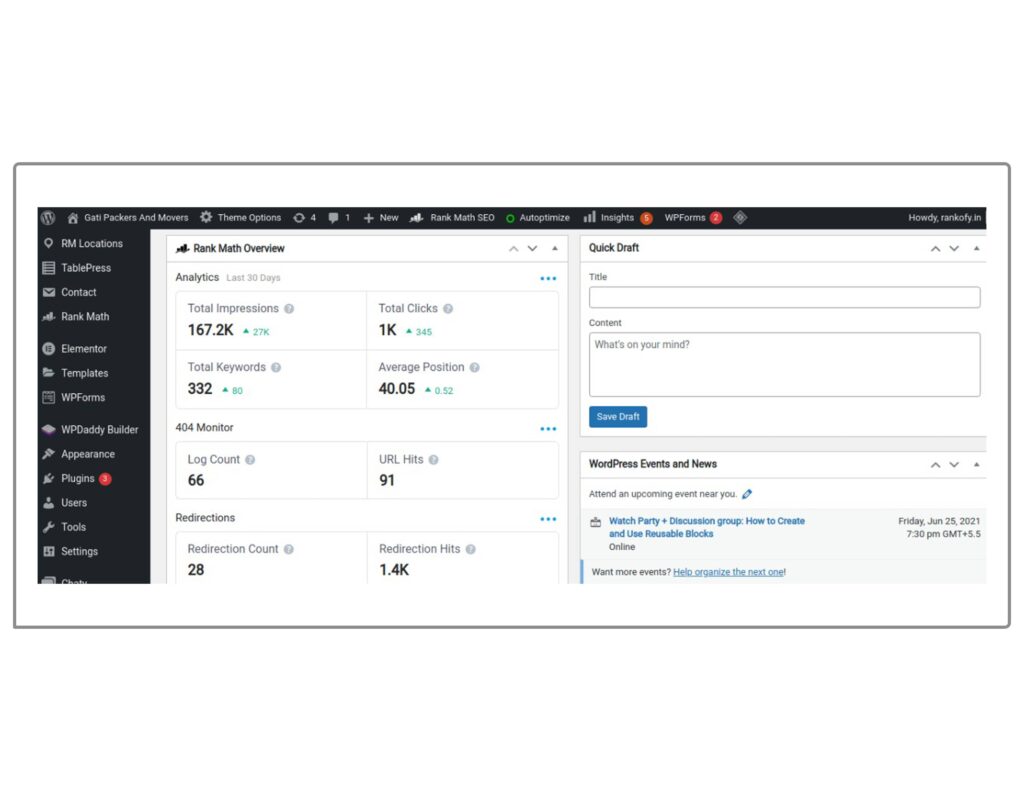 Website Designing
With our graphics team, we emphasized establishing a faultless website design throughout the initial phase of the project. Before finishing a design, we always sought feedback and affirmation from our clients.
Content Development
We began by evaluating our customer's topmost content rivals to give the best-optimized content to the client following their requirements and goal of making people aware of their social work.
Website Development
Our team did a variety of tasks, including generating images, developing blogs, and linking the website's primary and sub-pages.
Keyword Optimization:
Following the completion of our website development process, we began enhancing all relevant areas of the website, including long tail and short tail keyword optimization.
Client's Feedback
We make frequent website optimizations as directed by our clients to ensure that their website has the greatest possible appearance.
Since the number of internet searches for Non-profit organizations is increasing, websites for organizations, particularly non-profits, are becoming the excellent solution for awareness.
Every organization must have a website to make its presence felt on the internet. The real estate industry, health-care industry, transportation industry, education industry, and other businesses are seeing an increase in internet-based searches for services, making a website a fundamental must-have tool for everybody.
Website Development is a must for all non-profit organizations as it is the way to showcase your work and also make people aware of their responsibilities. If you also want to design such a remarkable website for your NGO, Contact Rankofy.