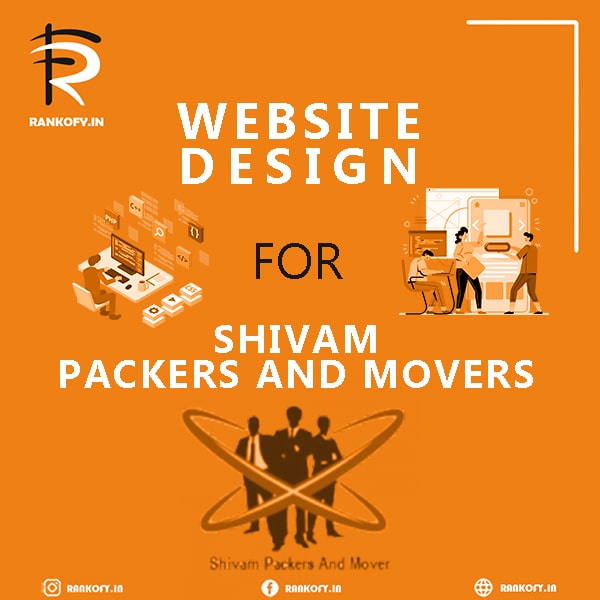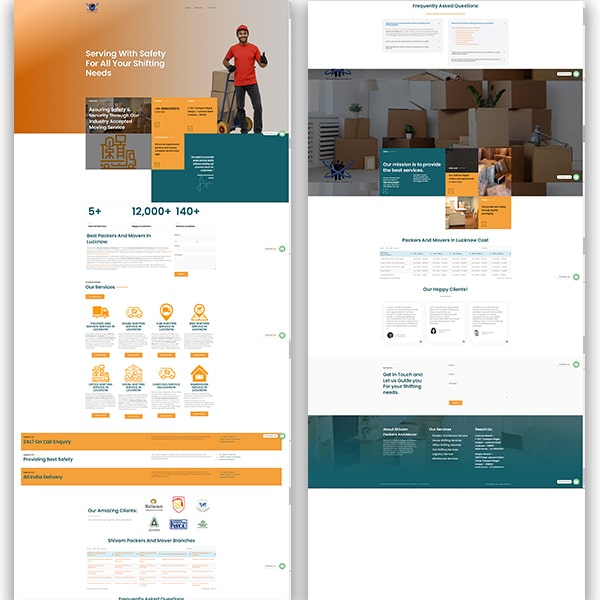 Shivam Packers And Mover is a moving company who provide top-class packers movers and all shifting, logistic service in various cities of India. Shivam Packers And Mover is a renowned name of safe shifting service. They are headquarted in Lucknow and have branches spread all across India. Their main service is providing high-quality logistics and supply chain to various industries and individuals.
Project Name
Website Development
Client
Shivam Packers And Mover
Our Role
Website Development Service
Our website design team had put extra efforts to organise all things in perfrect place and make website as much cathy as we can.
Our website is being optimized to the fullest to make it extra light which helps immensly in making leads stick to the website
We have designed our customer's website in such a way that each page can use as a single complete pack of information to anyone who visit it.
Choosing From The Best For You
Quality And Smoothness Is Our Next Name.
Rankofy- A Trustworthy Name in the Industry For Our Client.
The moving industry conatins a huge competition and every business has to be updated in this industry. Shivam Packers And Mover was also not able to understand what it needed to do to increase their revenue. Our team at Rankofy contacted them and took a 360 survey to understand their needs.
We found our Website Development Service as the best solution which will surely help them in their growth. We started and completed our project with the help of Shivam Packers And Mover help in providing information as an when required.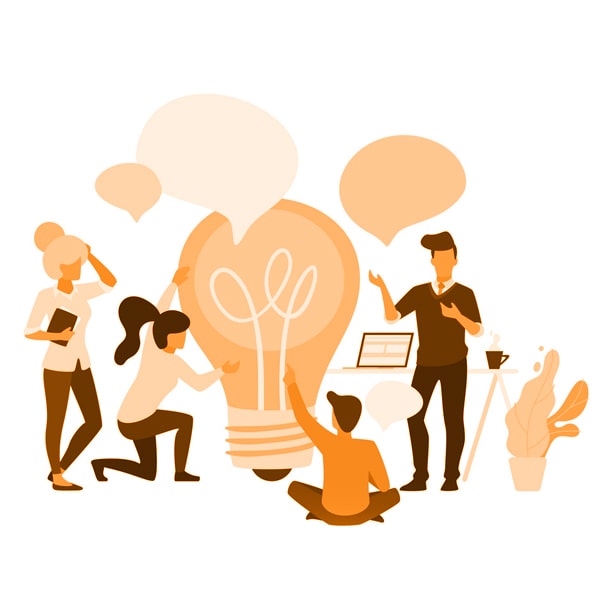 Website Designing
During our first step of the project, we focused dully on creating a flawless design of the website with our graphics team. We always took suggestions and confirmation from our clients before finalising a design
Content Development
We started analyzing the top 3 competitors of our client for content so that we can provide the best-optimized content to the client according to their industry standards.
Website Development
Our team carries out various operations like creating graphics, developing blogs, linking main and sub-pages present on the website.
Keyword Optimization:
After completing our website development process, we started optimizing all necessary places like title optimization, meta-description, long tail and short tail keywords optimization of the website.
Client's Feedback
We are making regular Optimization in the website as guided by our client util they get the best look for their website,
Website Development is a must way to begin your online journey abd to generate high-quality leads. Our client is witnessing a good presence in the web with our Website service.
Website Development works perfectly with products and services having high margins like Real Estate Industry, HealthCare Industry, Transportation Industry, Education Industry, etc.
Website Development should be a must for all users who have a high margin service. If you also want to achieve such remarkable results for your Business, Contact Rankofy.