DR Relocation Packers and Movers is one of the best Packers and Movers Company situated in India. They provide services to people who wish to relocate to a different location. The main areas for which DR Relocation Packers and Movers provide Services include Home shifting, Office Shifting, Vehicle Shifting, Transportation, Storage, Insurance, and Warehouse Service all around India.
Project Name
Website Design & Development
Client
DR Relocation Packers And Movers
Our Role
Whole Website Development
Quick Response and Fast Loading Web Pages Suitable For Smooth Customer Experience While Booking.
Saw An Increased Interaction With Customers Due To High Loading Speed And SEO Friendly Website.
Discovering And Attracting Customers with the best convertion rate With Our Smooth Website.
Choosing From The Best For You
Quality And Smoothness Is Our Next Name.
Rankofy- A Trustworthy Name in the Industry For Our Client.
Being a Packers and Movers company, DR Relocation Packers And Movers was not able to fix how to get traffic for their websites to increase sales for their business. They wanted a good and very focused way to increase the customer base for their company and achieve good quality leads. We at Rankofy connected with them and started identifying and analysing their problems.
We suggested the idea for Website Development for the hospital after examining all the concerns and aims of their transportation business. Following their request, our team began working full-time on the DR Relocation Packers And Movers Website Development project to help their business to expand its internet presence.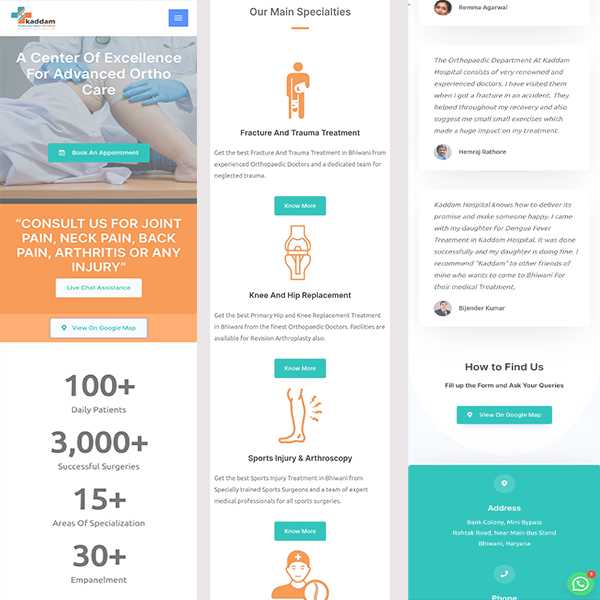 Website Designing
We dedicated our graphics team to create an attractive website design for the DR Relocation Packers And Movers website throughout the initial phase of the project. Before we finalized and executed our ideas, we constantly sought input and approval from our clients.
Competitor Analysis
We next examined our customer's main competitors to produce the finest contents that met the standards of the transportation industry.
Keyword Optimization:
After we finished the website design process, we continued to improve all important parts of the website, including title optimization, meta-description, long tail, and short tail keyword optimization.
Client's Feedback
We conduct regular website enhancements as required by our clients to ensure that their websites have the greatest possible design.
People prefer to get services after searching for them via online portals with the increase in Digitalization. A User-Friendly, Responsive and Unique Website is a great method through which you can organically increase leads for your business. The Website Development Services offered by Rankofy helped DR Relocation Packers And Movers to generate leads and increase the Website Traffic for their business. We have observed a good rise in organic impressions and Website Visits for the Website of our Client.
Websites should be used to share information with their intended audience regularly. Another advantage of having a website for your business is the opportunity to contact almost all of your current and prospective customers.
All professionals with a high level of interaction, such as physicians, attorneys, Charter Accountants, and others, should have a website.
What are you waiting for? Contact Rankofy now!